Copdock Mill – News Round Up 2019
Take a look back at 2019 here at Copdock Mill…..
December 2019
Christmas & New Year Delivery Schedule 2019/2020
Due to the Christmas and New Year period, we have had to make some amendments to our delivery service. To see if you are affected, please follow the link below.
November 2019
Copdock Mill Big Breakfast Morning
We held a Big Breakfast morning on Friday 30th November to support Clic Sargent.
Fork Lift trainer, Neal donned his apron alongside HR manager Amanda to cook and serve bacon rolls and sausage baps to members of staff in exchange for donations to Clic Sargent.
Throughout November, our chain of country stores had Clic Sargent collection buckets stationed at the tills and we are pleased to announce that altogether we raised a total of £411.13.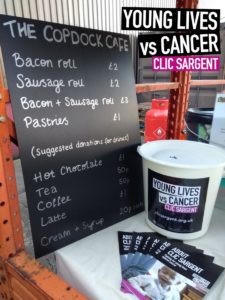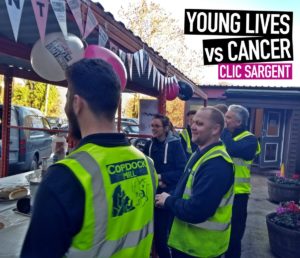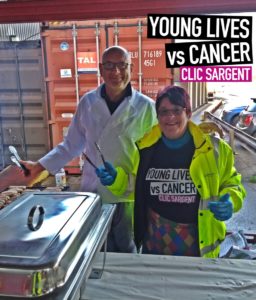 Clic Sargent – Who we are
When cancer strikes young lives CLIC Sargent helps families limit the damage cancer causes beyond their health. CLIC Sargent fights tirelessly for children and young people with cancer, often when they feel they can't. We do this individually, locally and nationally, so that they can focus on the important things, like getting well. And if the worst happens, we will work with bereaved families to get them support, to help them cope with their emotional pain. To find out more about Clic Sargent, please visit https://www.clicsargent.org.uk
October 2019
£646 raised for Cancer Research UK
From July – September this year, Copdock Mill and Gladwells Pet & Country Stores have been supporting Cancer Research UK.
Over the quarter we raised £646 for the charity!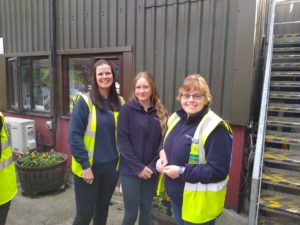 Our fundraising events included a sponsored head shave in support of our HR manager, Amanda Bushell.
We also held a Coffee and Cake morning with tombola at head office which can be seen below.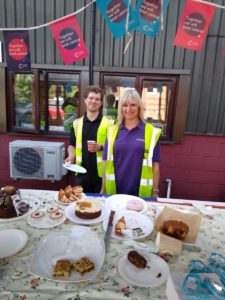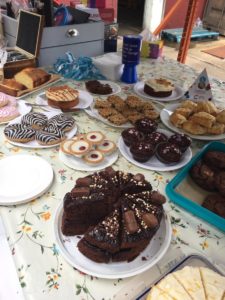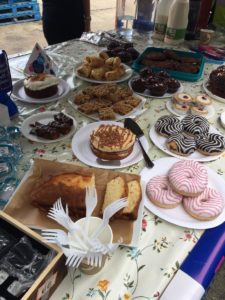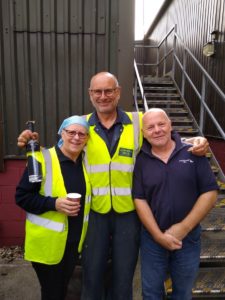 Our Gladwells Pet and Country retail stores also had donation pots in store for customers to help support our fundraising efforts. We would like to say a massive thank you to everyone that donated during the Quarter.
From October – December we will be supporting Mind.
September 2019
East Coast Truckers 2019
In August one of our Copdock Mill drivers, Malcolm Ramm, joined the East Coast Truckers!
The charity take disabled, special needs and underprivileged children for a ride in a variety of trucks. A convoy of over 80 trucks and a Police escort drove from Norwich to PleasureWood Hills where they spent the day. They then went on to the Yarmouth Seafront, filling the coastal town with their 80+ strong horn parade! The charity is best known for the convoy that always takes place on the August Bank Holiday.
Rammy was joined by Racheal on the day of the event, which he has been taking part in for a number of years. Racheal's Mum wrote to Malcom after the day to say: "Thank you so much for making it possible for Racheal to join the convoy experience. You really spoilt us and we had a fantastic time. Whenever we talk about it Racheal giggles and giggles".
"This annual event is a crowd puller and see's residents and holidaymakers lining the route to wave to the children riding high in the cabs".
(East Coast Truckers Charity).

August 2019
Car Parking Available for Ed Sheeran Concert
The Copdock Mill site is offering their car park for Ed Sheeran concert attendees. Spaces will be available for Sunday 25th and Monday 26th August Chantry Park shows. This event has been organised in collaboration with the Ipswich Rotary Club.
You can request a car parking space at Gladwells & Country Stores (Copdock). The site location provides convenient access to the A14 and A12, providing a quick departure after the show.
Store Postcode for SatNav: IP8 3LA
Volunteers from the company will be on site from 3.30pm each day when the car park opens to concert attendees. A suggested minimum donation of £5 can be paid on arrival and all proceeds will be donated to the East Anglian Air Ambulance charity. ('Tap & Go' Card Payment Available).
Please be aware all personal information provided in the form will be disregarded after the event. Spaces will be allocated on a first come first serve basis. Successful applicants will receive a parking number by email. Proof of permit must be presented on arrival.
Any Cars and belongings left on the site are left at the owners risk. Your cars must be collected from the car park before 12.30am. After this, the premises will be locked until the following morning. Cars only, no minibuses or coaches will be accepted.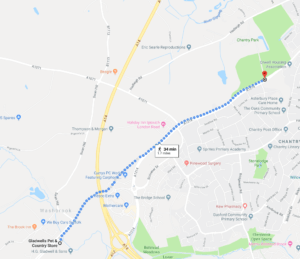 Suggested Route to Chantry Park:
(Image taken from Google Maps)
The car parking offered here is not affiliated with the concert or Chantry Park in any way.
June 2019
Copdock Mill supports Cancer Research UK
Copdock Mill employees Mick, Pat and Saeed had their heads shaved to raise money for Cancer Research UK!
The event was arranged in support of their fellow colleague, Amanda, who is currently undergoing treatment for Breast Cancer. Mick & Saeed based at Copdock Mill, and Pat from Gladwells Pet & Country Store voluntarily braved the shave this morning. Originally hoping to raise £100, the team has already reached £250 in one day!
Please consider supporting their cause and donate to CRUK through our Just Giving Page:
https://www.justgiving.com/fundraising/copdock-mill-crukheadshave
May 2019
Road Closures
Please be aware there will be roadworks taking place on Old London Road, starting Monday 13th May 2019.
Copdock Mill and the Gladwells Pet & Country Store will remain open during these works. The repairs are scheduled to end Friday 24th May 2019.
The works may affect your route to and from the site, so please see the information provided by Suffolk Highways below.
April 2019
Recycling Copdock Mill Packaging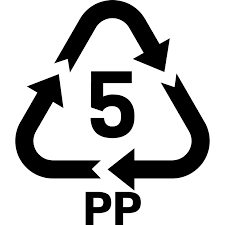 Many of our bags are made from polypropylene, which is 5PP recyclable.
Included in this is our wild bird care range and poultry range bags.
Please check with your local recycling centre to find out if you can recycle this locally.
Copdock Mill did the Midnight Walk 2019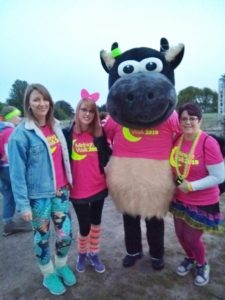 This month a team of five Copdock Mill employees took part in the Midnight Walk! The charity event raises money for the local charity, St Elizabeth Hospice. Copdock Mill is supporting the hospice as their charity of the quarter. This year 2,400 walkers participated in the walk that takes place overnight on a 6 or 10 mile route around Ipswich.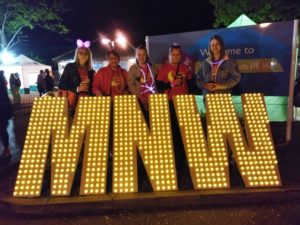 Marie Podkomorzy, Rebecca Randall, Marie Ford, Sam Day & Amanda Bushell from the Head Office formed the Copdock Mill team. Together, they have raised over £880 for the charity!
With other upcoming events to support St Elizabeth Hospice, Copdock Mill hopes to raise over £1000 for the charity this year.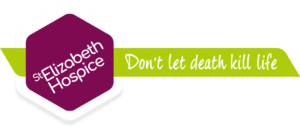 If you would like to support their fundraising please donate using the following link : www.justgiving.com/fundraising/copdockmill
Staff Changeovers at Copdock Mill
After over 30 years in the Pet Trade, Hugh Chennell has decided to retire. Sales Representative Hugh joined Copdock Mill in April 2012. Hugh is known by almost everyone in this trade and as a result will be sadly missed not only by everyone at Copdock, but also the pet trade as a whole.
Former GP&CS store manager Colin Shadbolt will be the new account manager replacing Hugh. Colin has worked for Gladwells for 22 years in a variety of branch roles. The longest being as the Stowmarket Branch Manager. Colin will now be based in Kent and will start in April 2019.
Dean Cron is the new branch manager at Gladwells Stowmarket. Dean has been promoted from Assistant Branch Manager at the Bury St Edmunds store.
We here at Copdock Mill wish all three of them happiness and success with their futures.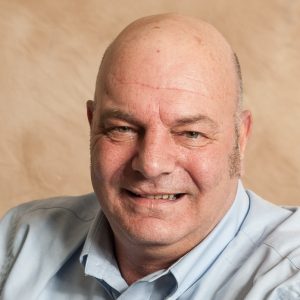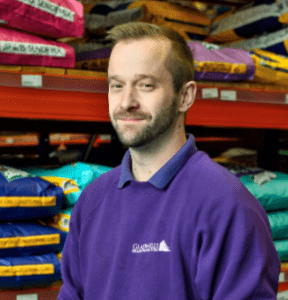 (Left to right: Hugh, Colin and Dean).
Copdock Mill Does The Midnight Walk 2019
A team from Copdock Mill Head Office is taking part in the Midnight Walk to raise money for the St Elizabeth Hospice Charity.
"The Midnight Walk is our flagship sponsored walk through the outskirts of Ipswich. The walk is for men and women and you can choose to take on the six or ten mile route to raise vital funds for the hospice. This year's walk will take place on the 11th of May 2019 and to celebrate our 30th anniversary the theme is Rewind to the 80's so throw on your brightest leg warmers, get the hair crimpers out and join us for the biggest party in Suffolk! Not only does the walk give you the chance to party like it's 1989, it also gives you time to remember those who mean the most to you.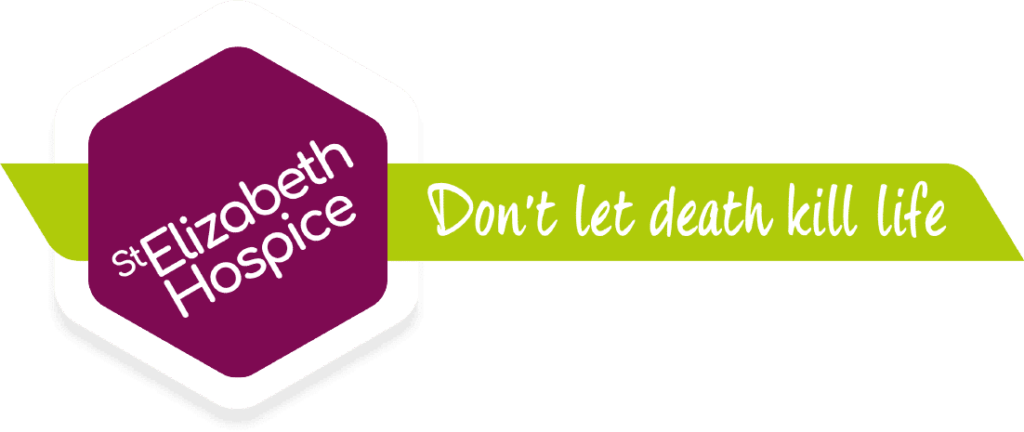 Join us for our 2019 Midnight Walk because we don't let death kill life".
-St Elizabeth Hospice
Amanda Bushell, Marie Podkomorzy, Rebecca Randall and Marie Ford will be walking six miles on behalf of the company to raise awareness and money for the local charity. A shared fundraising page has been set up online to collect sponsors. If you would like to support the team please sponsor them using the link below:
http://https://www.justgiving.com/fundraising/copdockmill