Copdock Mill Support the East Coast Truckers Event
In August Rammy, one of our artic drivers, joined the East Coast Truckers to take disabled, special needs and underprivileged children out for a ride in the lorries.
A convoy of 86 Lorries, 2 Fire Engines, 1 Ambulance and a Police escort drove from Norwich to Pleasurewood Hills where they spent the day. (See more here)
They then went on to the Yarmouth Seafront, filling the coastal town with their 86 strong horn parade! Rammy was joined by Anthony (bottom right) who is 7 years old and by the looks of it very much enjoyed his day.
Well Done Rammy!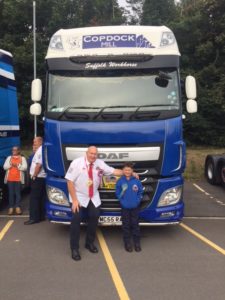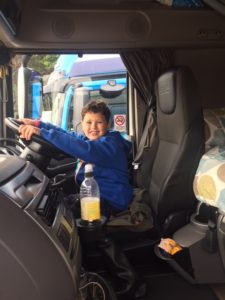 EAST COAST TRUCKERS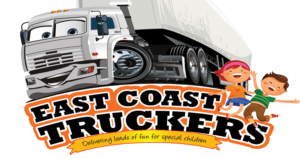 About East Coast Truckers:
"We are a children's charity that helps disabled and disadvantaged children within the East Anglia area and are well known for our Children's Convoy.
In the early 1980's East Coast Truckers was formed as a social club for drivers and their families. The first Convoy was in 1986 with just 22 trucks taking disabled children from Repton House, Norwich to Pleasurewood Hills.
Our 25th Convoy had over 100 trucks. The Convoy is what it is because of the many people that support it and take part, be it a driver, support volunteers and especially the Norfolk & Suffolk Constabulary.
The motorbike outriders do the escort in their own time. Many people are unaware of the other benefits we provide to assist the children and their families. Where funds are available we have provided specialist wheelchairs, paid for special medical assessments and sensory therapy not covered under the NHS.
We also provide free respite holidays for families at two sites on the Norfolk Coast, California Cliffs and Vauxhall Holiday Park. Families are given passes to facilities and entertainment to ensure that the maximum benefit is offered.
During the course of the year, we organise days out to local tourist attractions, providing transport, free passes for the children and subsidising the costs to family members.