Copdock Angling – Fishing Baits & Pellets
Copdock Angling draws on over one hundred years of experience sourcing top quality ingredients, particle and pellets, and has been supplying the UK fishing industry with a wide range of excellent bait products for over 30 years.
Our products include all the staple must have items, including bread crumbs, hemp seed, crushed hump, maggot maize, fishmeal, tiger nuts and a large range of particles, all pre-packed and available in singles.
Our comprehensive range of pellets represents the very best quality available from fish feed specialists Coppens and Skretting and we carry excellent stocks of Expander, Coarse, Trout, Marine and Red Halibut pallets in all the popular sizes.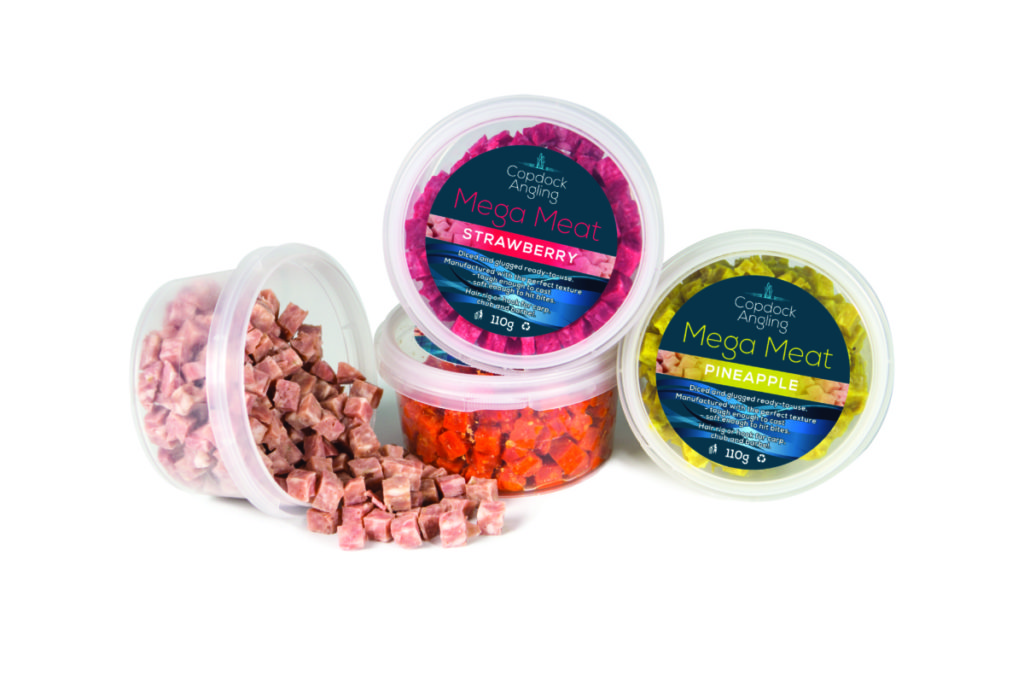 MEGA MEAT
This 8mm diced and glugged meat gives a brilliant ready to use meat hook bait. It has the perfect texture to be tough enough to cast but soft enough to hit bites and comes in four proven fish catching flavours. Hair rig for best results or can be hooked direct.
Available: Original, Pineapple, Tutti and Strawberry.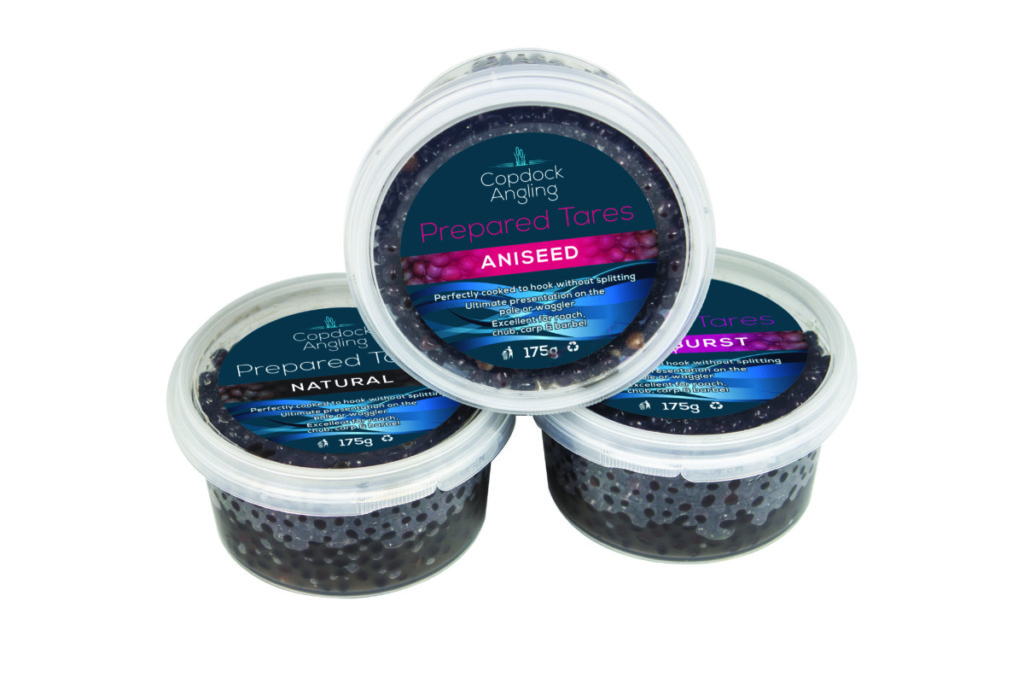 PREPARED TARES
Perfect prepared hook baits that are soft enough to hook but tough enough to fish either on a waggler or pole. These black tares are brilliant when fishing over hemp for roach and chub and come in re-sealable tubs.
Available: Natural, Aniseed and Berry Burst.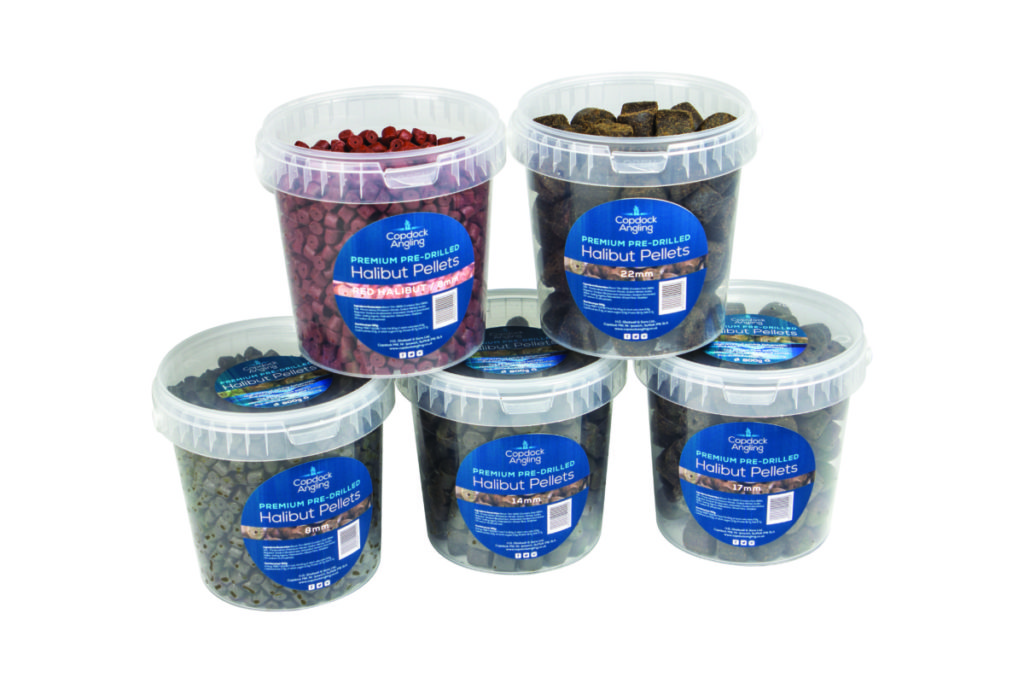 HALIBUT & RED HALIBUT PELLET TUBS
The best quality high oil and high energy hook baits that are renowned for sorting out specimen fish of most species. These potent oily pellets are pre-drilled to make perfect presentation easy when targeting big barbel, carp or catfish. Supplied in a handy 800g re-sealable tub.
Available: 8mm, 14mm, 17mm and 22mm.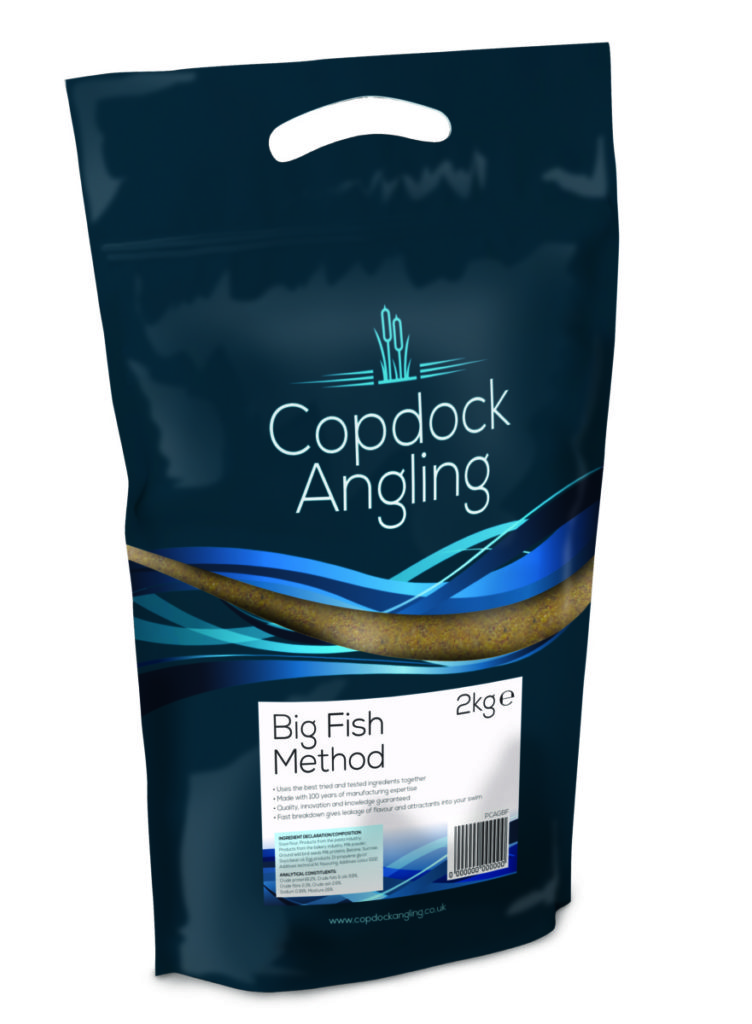 GROUNDBAIT
These 2kg Groundbaits represent both excellent quality and value. Manufactured from high protein ingredients, they are instantly attractive to a wide range of species and will perform equally well when feeder fishing, balling in or cupping.
BIG PACK, BIG VALUE, RE-SEALABLE
Available: Protein Plus Carp, Protein Plus Tench & Bream, Big Fish Method, Halibut & Hemp, Supersweet Bream, Krill Feeder.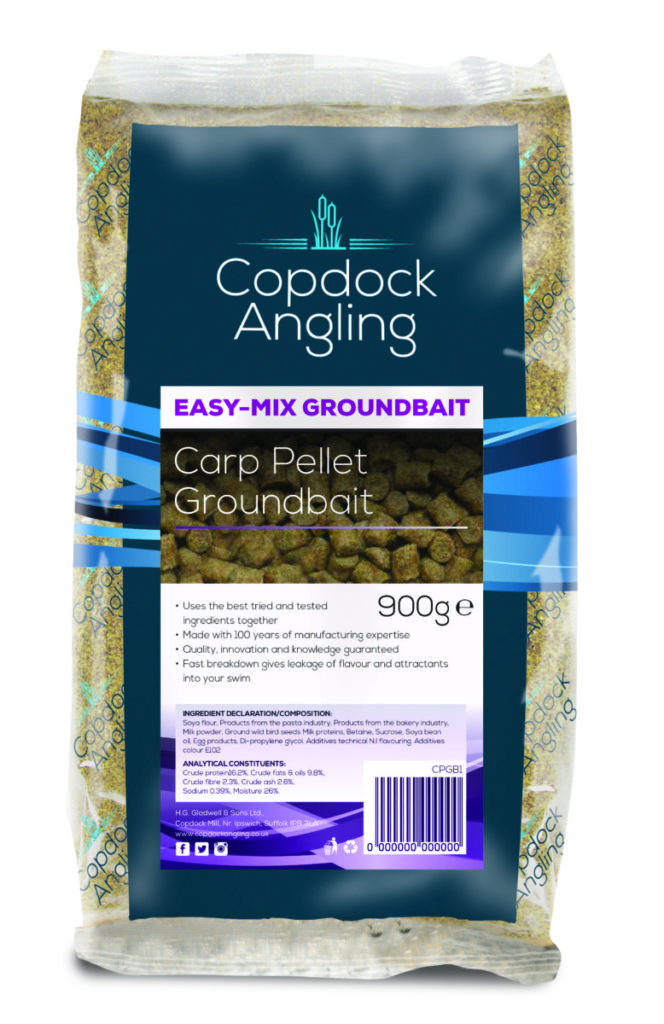 EASY-MIX GROUNDBAITS
These versatile, easy to mix groundbaits are formulated to get results in a variety of angling situations. Perfect for all forms of feeder fishing or balling in, they will attract carp and all coarse fish.
Available: Hi-Protein Carp, Hi-Protein Tench & Bream, F1 Pellet Crush, Sweet Method, Krill Method, Carp Pellet, Trout Pellet and Marine Pellet.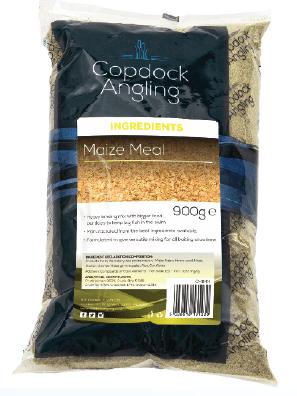 INGREDIENTS
Available: Sweet Heavy Groundbait Binder, Maize Meal, Maggot Maize and Tiger Nut Flour.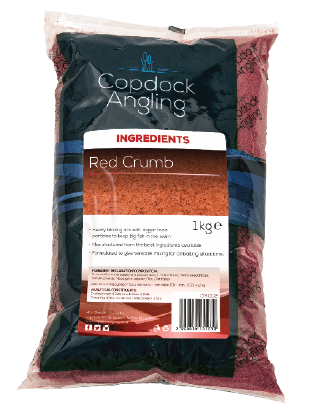 BREADCRUMB
Available: White, Brown, Red, Green, Yellow and Black.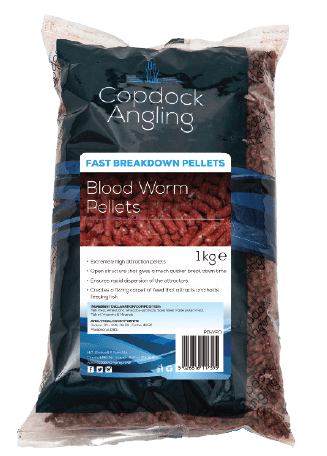 FAST BREAKDOWN PELLETS
These extremely high attract pellets are manufactured be compressing the ingredients rather than extruding them with heat, which creates a more open structure that gives a much quicker break down time and ensures rapid dispersion of the attractors. This creates a fizzing carpet of feed that attracts and holds feeding fish.
Available: 4mm Hemp Pellets, 3mm Bloodworm, Green Lipped Mussel and Scopex Pellets.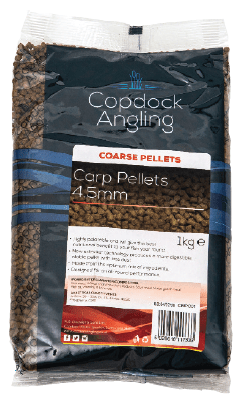 SKRETTING CARP PELLETS
Available: 2.3mm, 4.5mm, 6mm, 8.5mm and 11mm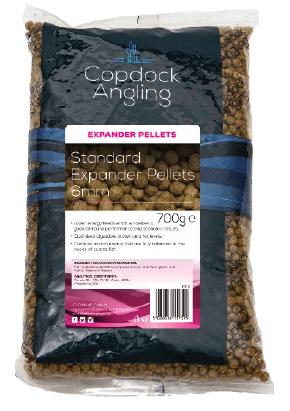 SKRETTING EXPANDER PELLETS
Available: 4.5mm, 6mm and 11mm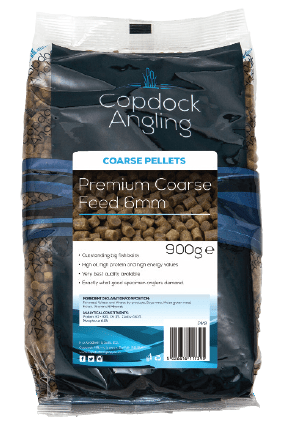 COPPENS COARSE PELLETS
Available: 2mm, 4.5mm, 6mm, 8mm and 11mm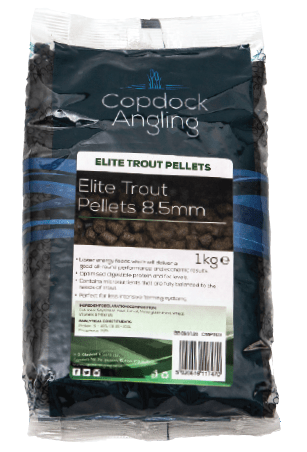 SKRETTING TROUT PELLETS
Available: 3mm, 4.5mm, 6.5mm and 8.5mm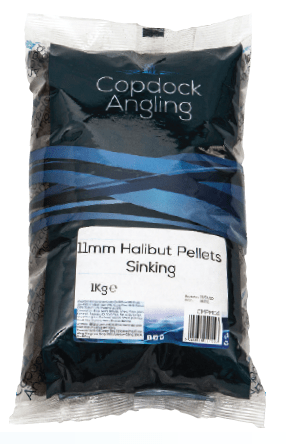 SKRETTING MARINE HALIBUT PELLETS
Available: 3mm, 4.5mm, 6mm, 8.5mm, 11mm and 22mm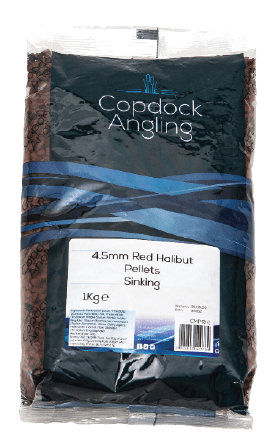 COPPENS GREEN BETAINE & HALIBUT PELLET
Available: Green Betaine 6mm, Premium Red Halibut 2mm, 4.5mm, 6mm and Giant Marine Halibut 28mm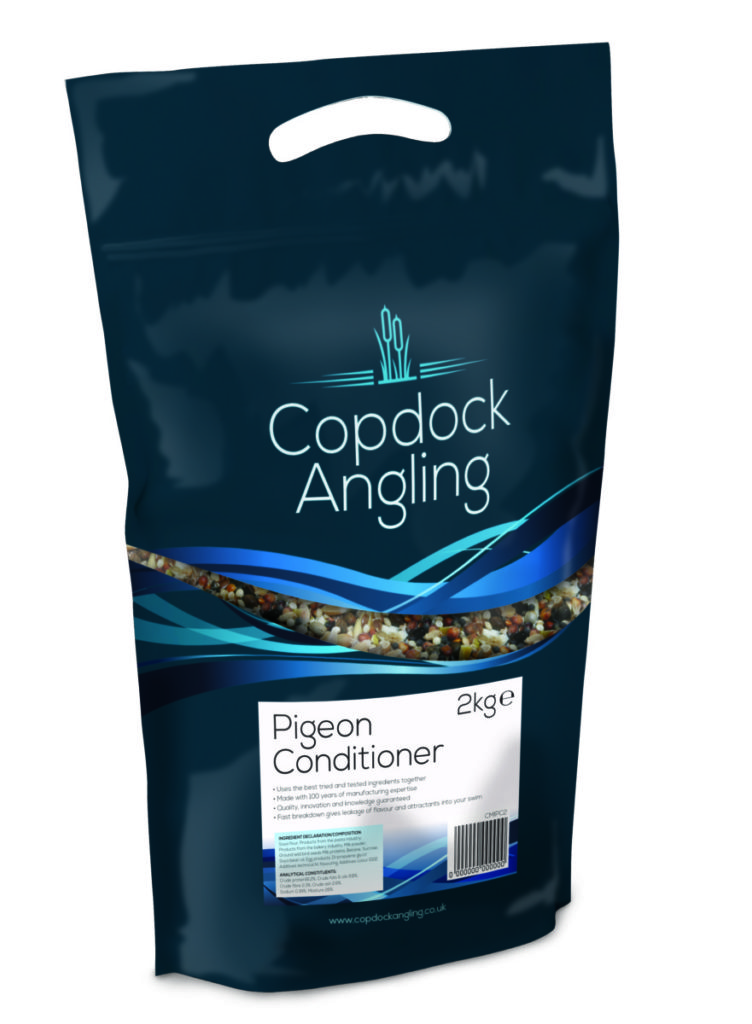 PARTICLES SESSION PACK
1.5kg – 2kg packs.
Available: Standard Hemp, Huge Hemp, Parti-Blend Mix, Pigeon Conditioner and Fishmeal.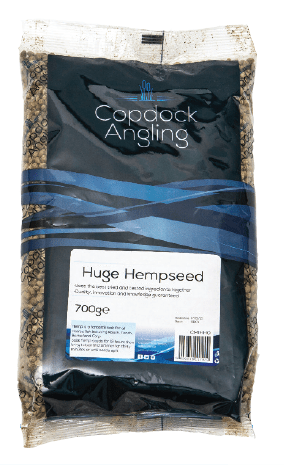 PARTICLES DAY PACK
600g – 1kg packs.
Available: Standard Hemp, Huge Hemp, Crushed Hemp, Parti-Blend Mix, Pigeon Conditioner, Standard Tiger Nuts, Large Tiger Nuts, Fishmeal, Tares and Chopped Tigers. 
PEG NO.1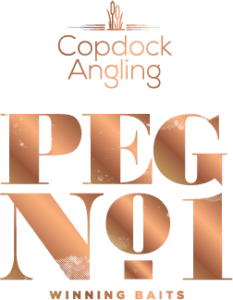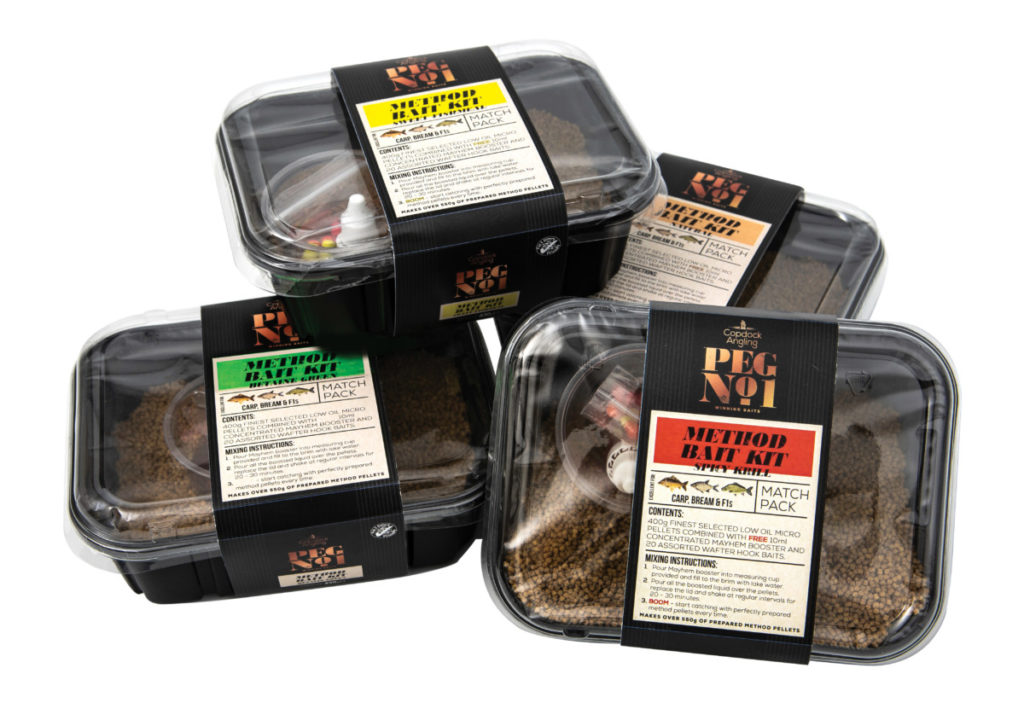 READY TO GO METHOD KIT
Complete micro method kit includes the finest selected pellets, activator liquid, wafter hook baits and a measuring cup to guarantee perfectly prepared micros every time. Simply pour flavour activator into cup and fill to brim with lake water. Pour over pellets, replace lid and shake at regular intervals until ready. Perfect micros in 20-30 minutes.
Available: Natural Pellet, Spicy Krill, Betaine Green and Sweet Fishmeal.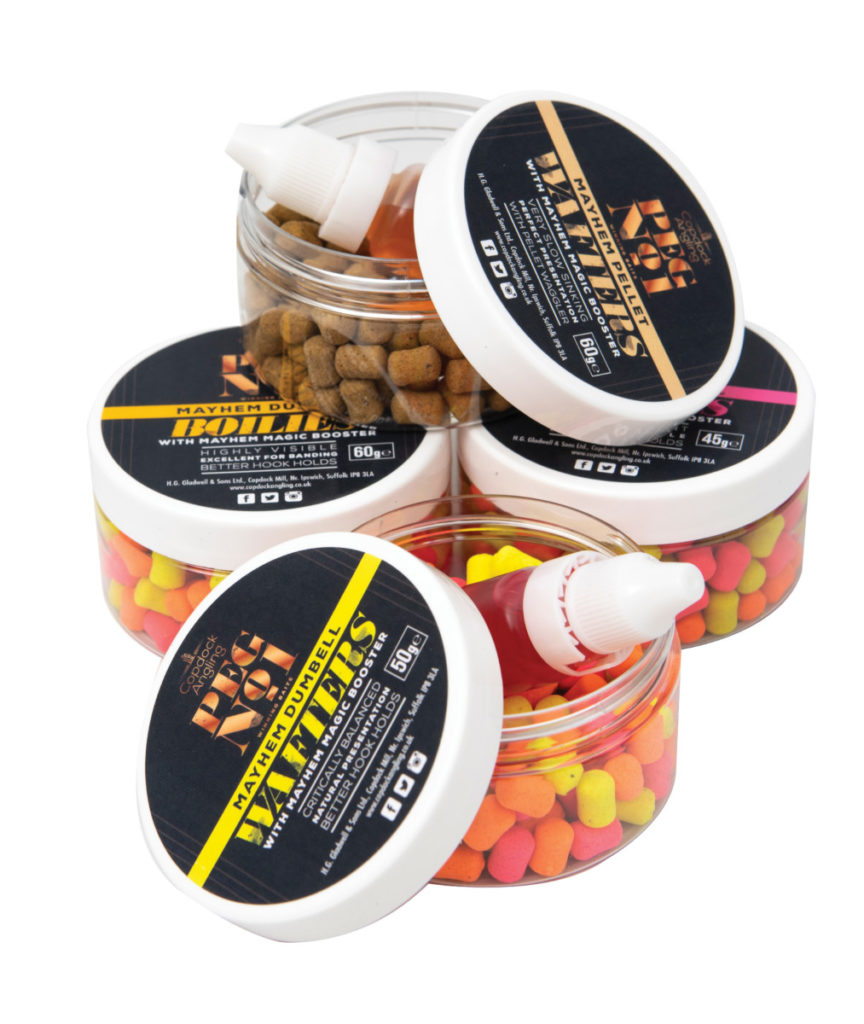 MAYHEM HOOK BAITS
Perfectly formed dumbell hook baits that can be banded or hair rigged for perfect presentation. Each pot includes a shot of Mayhem Magic booster to give baits a attraction boost in tricky conditions.
Available: Pellet Wafters, Fluoro Wafters, Fluoro Pop Ups and Fluro Boilies.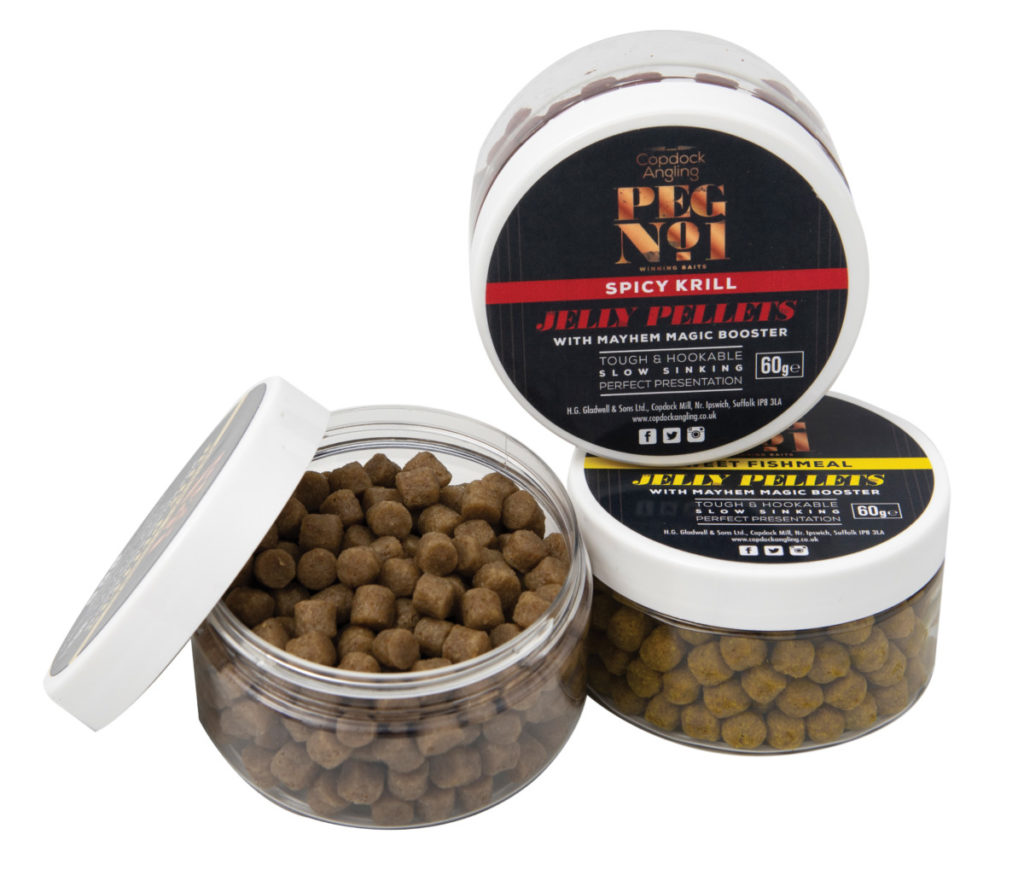 JELLY PELLETS
These Premium Jelly Pellets are manufactured to be soft enough to include plenty of bits and yet tough enough to withstand casting when using a waggler or a feeder, as well as when fishing more delicate pole presentations. They are slow-sinking and virtually weightless in water, giving excellent presentation which results in more bites and more hooked fish.
Available: Sweet Fishmeal, Spicy Krill and Original Fishmeal.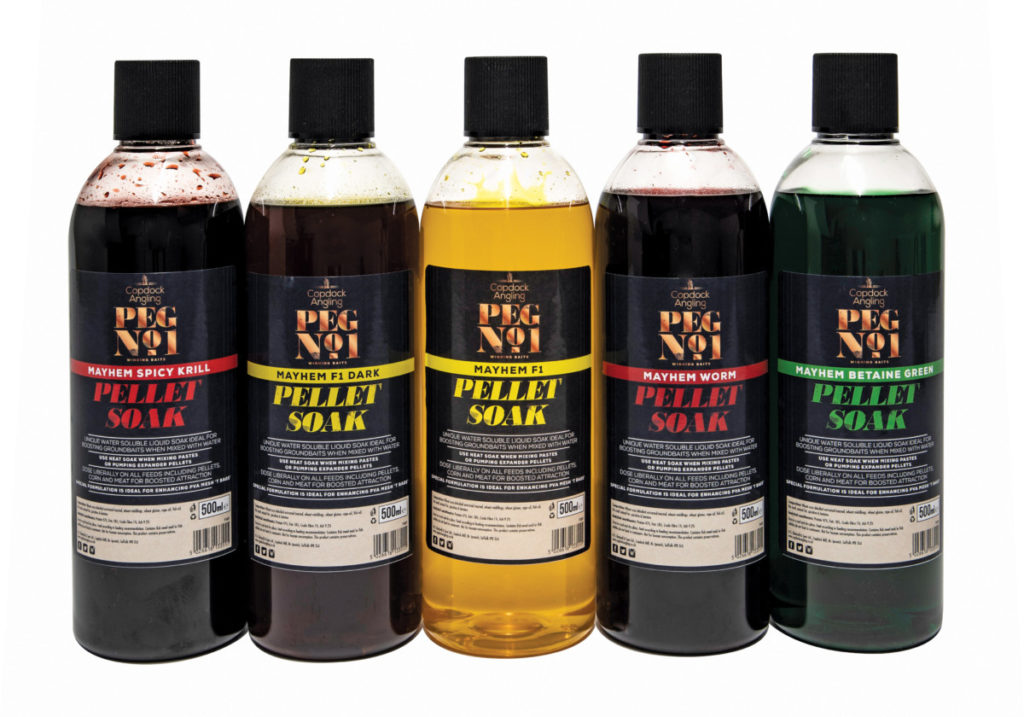 MAYHEM PELLET SOAKS
500ML
These potent water soluble pellet soaks are full of liquid foods and amino triggers. Versatile and impossible to overdose they are perfect for a variety of bait applications including pre-soaking feed pellets, pumping expanders, adding to ground bait mixes and making pastes. Being PVA friendly they are also perfect liquid for dipping and boosting 'T bags'.
Available: F1, Dark F1, Spicy Krill, Betaine Green and Worm.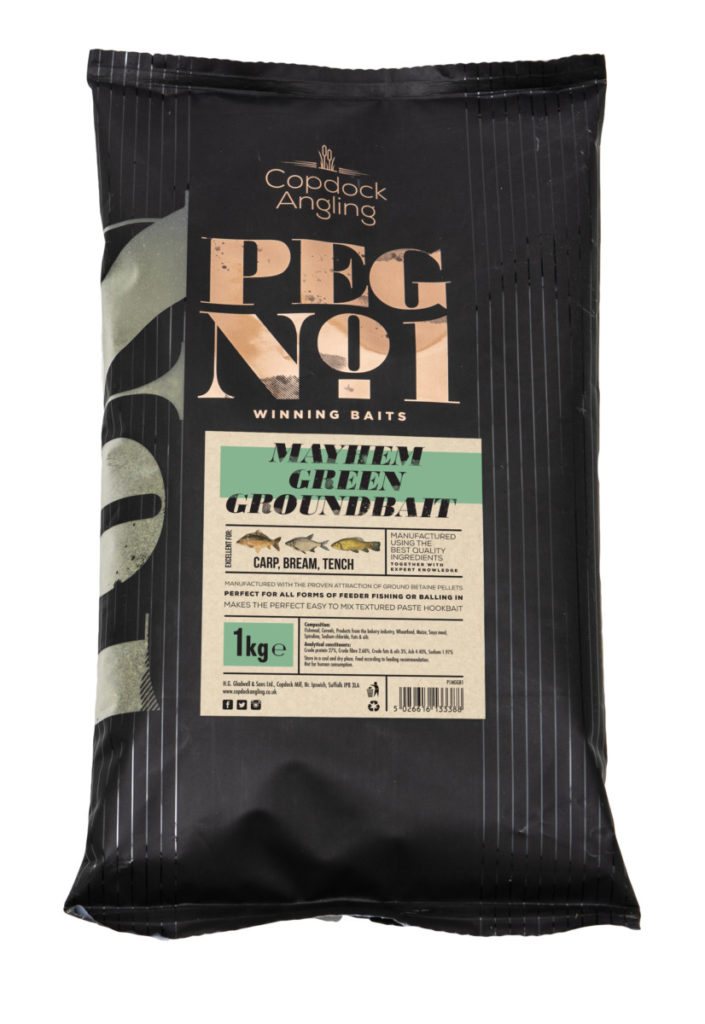 PREMIUM GROUNDBAIT
Available: Mayhem Green and Mayhem Krill.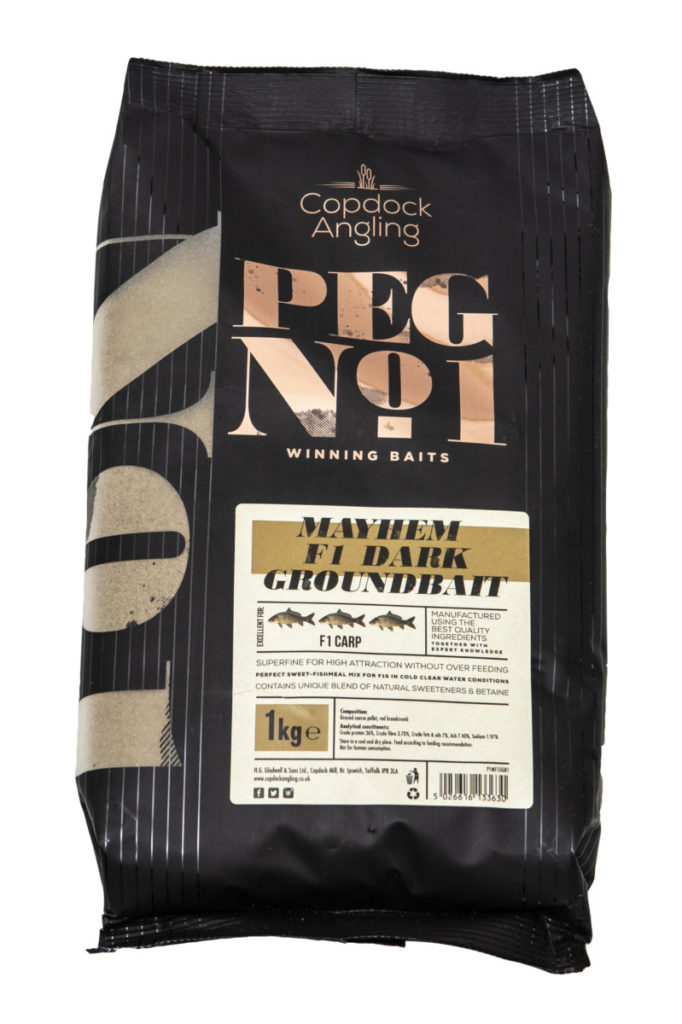 COMMERCIAL CARP GROUNDBAIT
Available: Mayhem F1 Natural, Mayhem F1 Dark and Mayhem Margin Mix.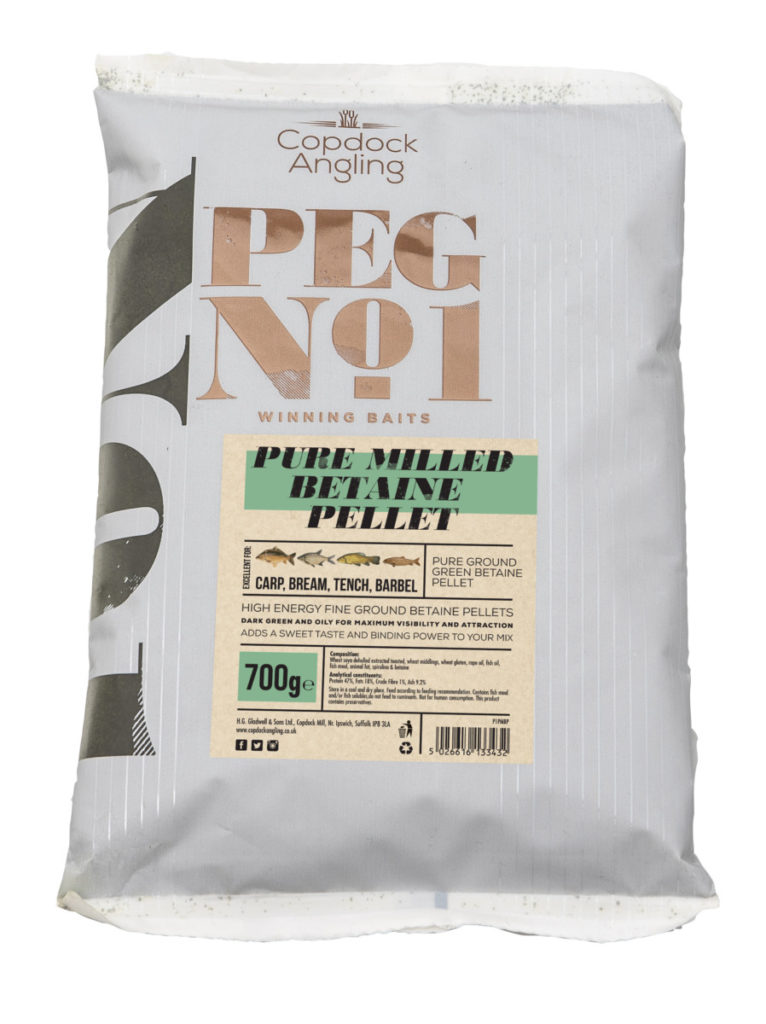 SPECIALIST GROUNDBAIT
These top quality specialist mixes are blended from the finest ingredients available and have produced excellent results when targeting specimen fish of all species.
Available: Mayhem Meat Groundbait, Mayhem Barbel & Carp Feeder Mix, Mayhem Black Groundbait, Fine Milled Expander Pellet and Pure Milled Betaine Pellet.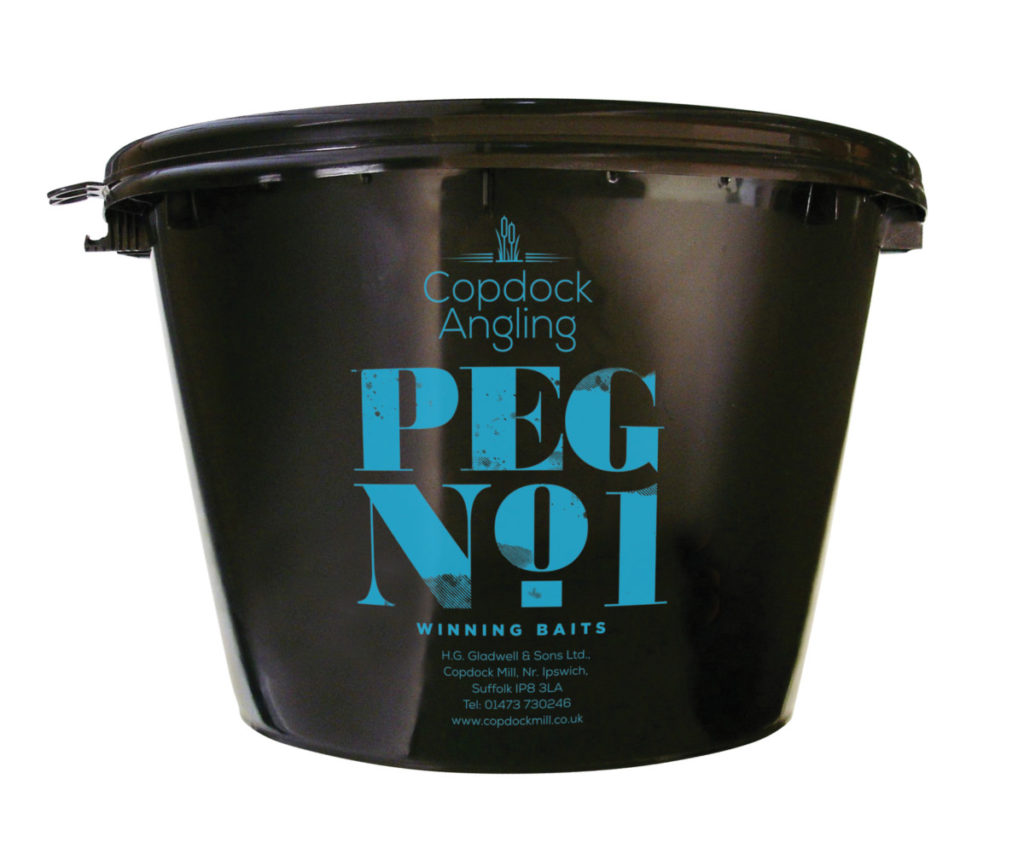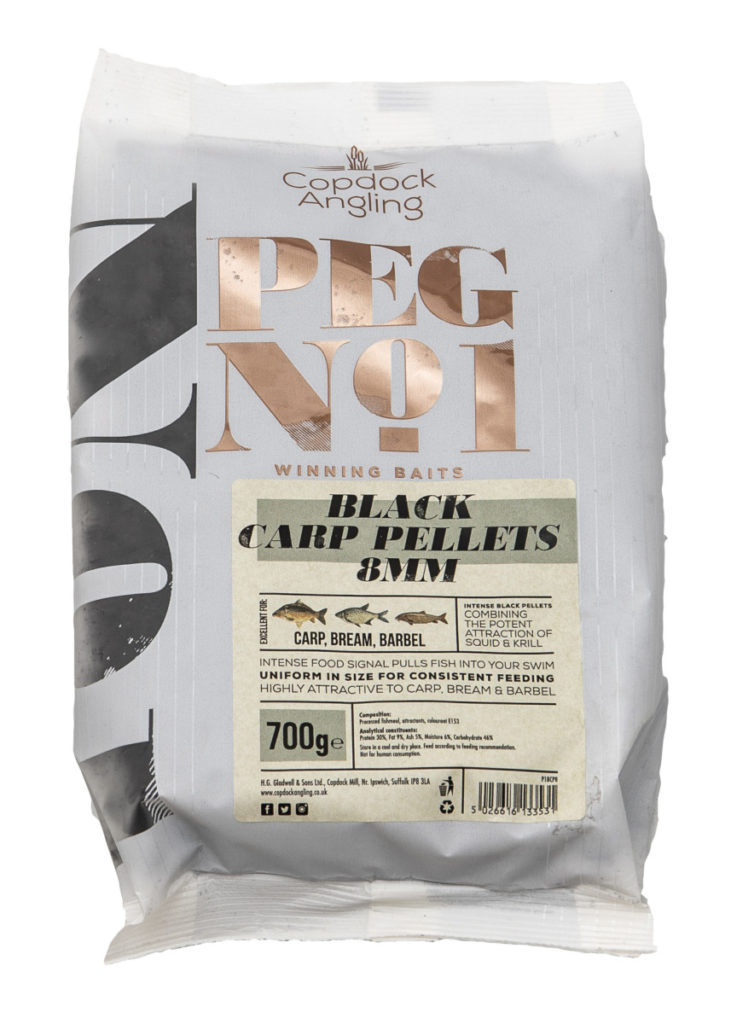 SQUID & KRILL INFUSED PELLETS
Premium low oil black commercial pellets infused with the potent attractant of Squid and Krill, will give a definite edge in tough clear conditions. In larger sizes they are proven bait for big barbel on fast flowing rivers.
Available: 2mm, 4mm, 6mm and 8mm.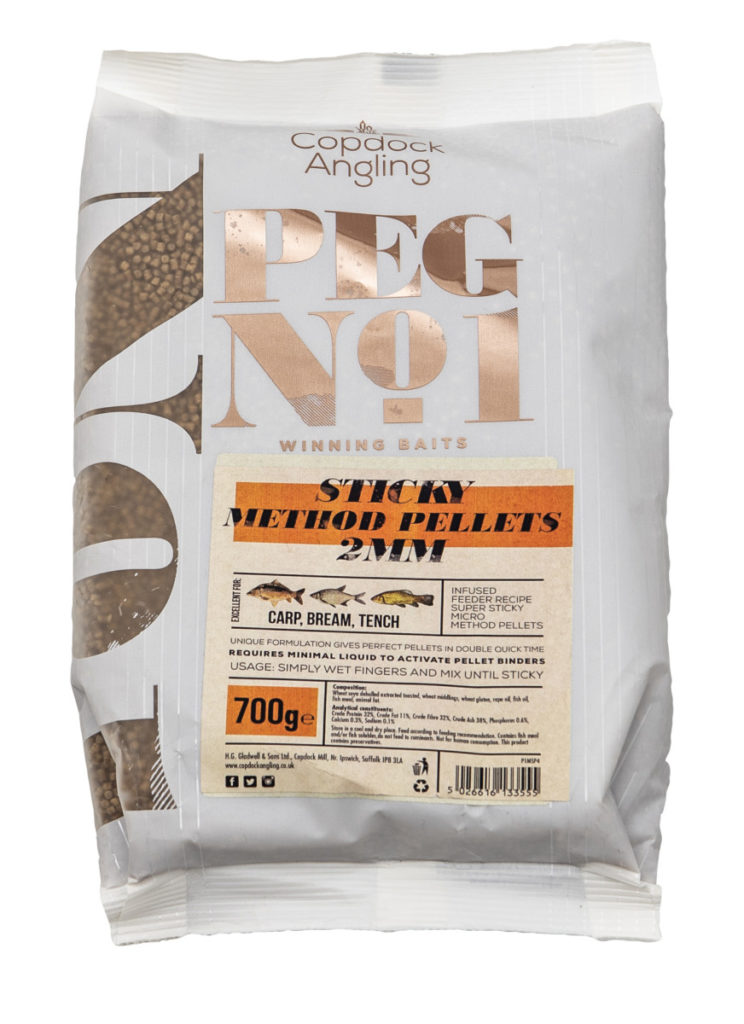 STICKY PELLETS
Premium quality micro method pellets uniquely coated in a sweet binding liquid food. They need minimal water when prepared and produce perfect finished pellets in minutes.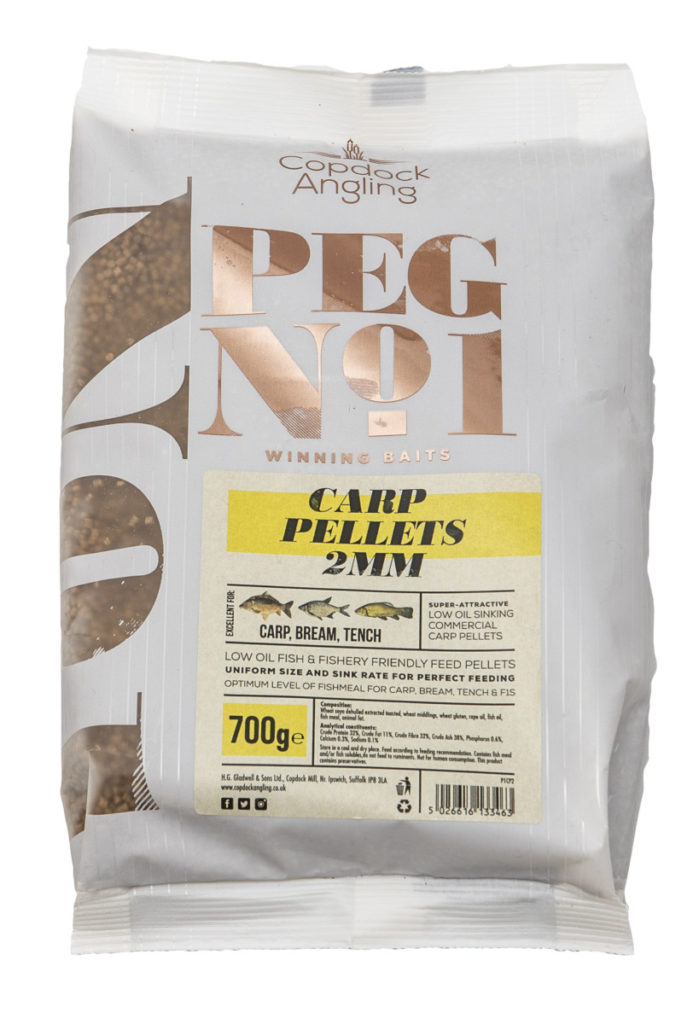 COMMERCIAL CARP PELLETS
Available: 2mm, 4mm, 6mm and 8mm.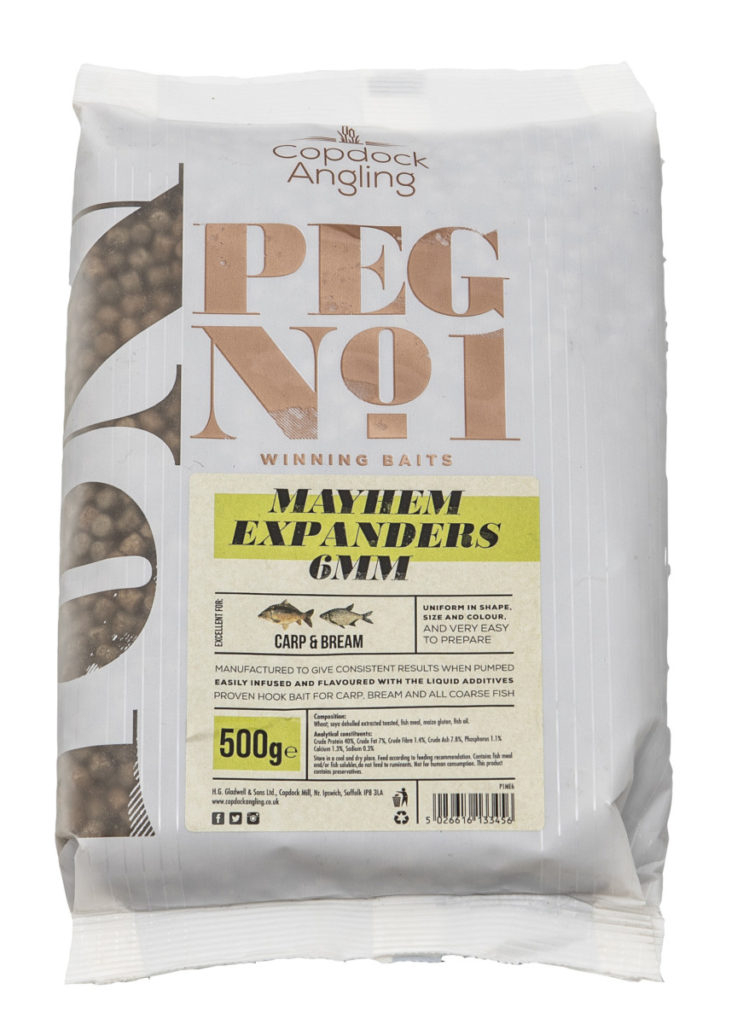 EXPANDERS
Available: 4mm and 6mm