Corporal's Crunch – Working Dog Food
Corporal's Crunch consists of a range of foods ideally suited to the needs of working dogs. Our Working Dog Complete food provides the full nutritional requirements for your dog and needs no supplements. The new Complete Meaty Mix meets all the nutritional needs of your working dog, but has added meaty chunks for great texture and taste!
FOR ALL WORKING DOG BREEDS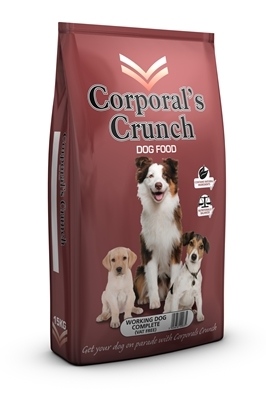 WORKING DOG COMPLETE
This product can be fed dry or moistened with water or gravy to the consistency that your dog prefers. Typically a thorough mix of 2 parts warm water with 3 parts (dry weight) of food is preferred. The above amounts are only a guide and you should feed sufficient amounts to maintain condition, dependent upon the level of activity enjoyed and the conformation of your dog. Always ensure that clean, fresh drinking water is available at all times. There is no requirement to supplement this diet.
Ingredients:
Cereals, Meat & Animal Derivatives, Oils & Fats, Derivatives of Vegetable Origin, Minerals.
Analytical Constituents:
Protein 20.0%, Fat Content 8.0%, Crude Fibres 3.0%, Crude Ash 9.0%, Moisture 10.0%, Metabolisable Energy 349 kcal/100g, Calcium 2.0%, Phosphorus 1.2%, Vitamin E 100mg/kg, Omega 6:3 Ratio 14:1.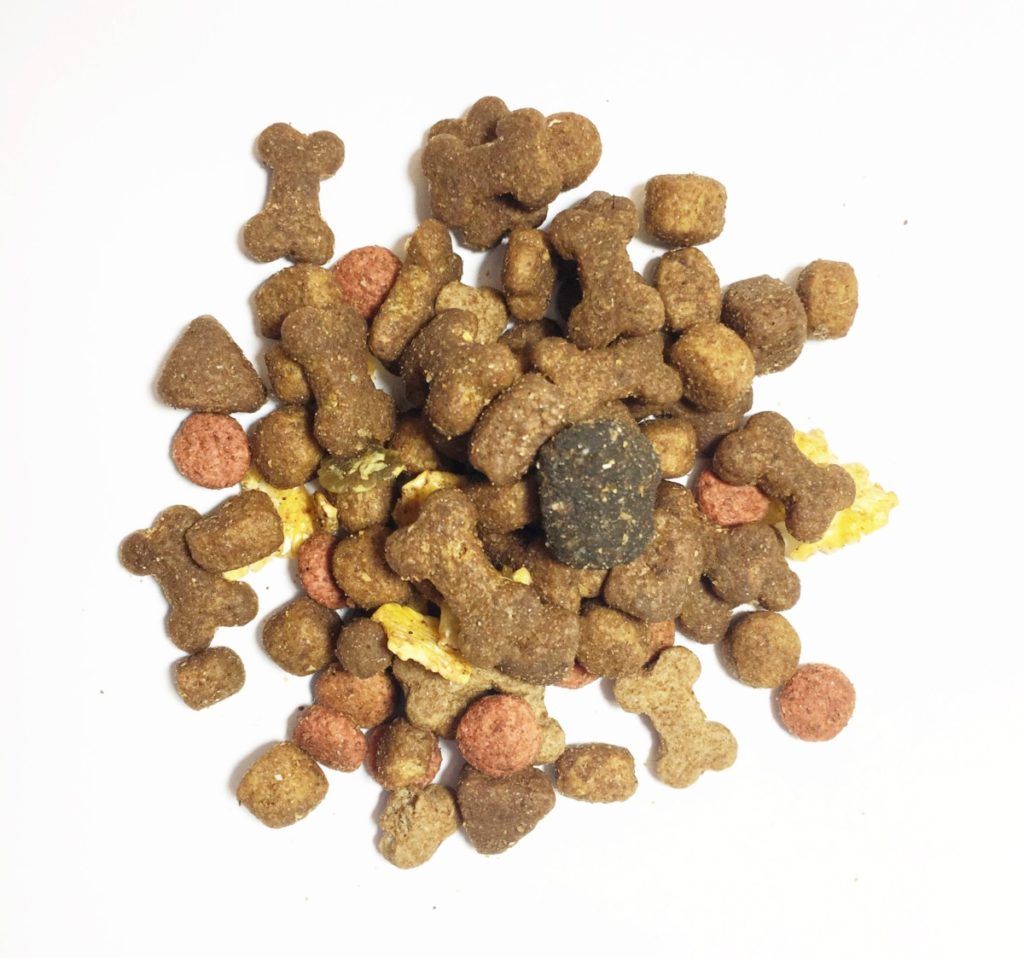 COMPLETE meaty mix
Ingredients:
Whole Wheat, Dried Meaty Chunks (12%), Wheatfeed, Beef Meat Meal, Flaked Peas, Poultry Oil, Whole Maize, Poultry Meat Meal, Maize Gluten Meal, Brewers Yeast, Fish Meal, Soya Oil, Limestone Flour, Yucca Schidigera Extract.
Nutritional Additives: (Per Kilo)
Vitamin A 15,000 IU/kg, Vitamin D3 1,400 IU/kg, Vitamin E 81 mg/kg (as alpha tocopherol).
Trace Elements:
Ferrous sulphate monohydrate 148 mg/kg, Zinc oxide 103 mg/kg, Manganese oxide 30 mg/kg, Cupric sulphate pentahydrate 15 mg/kg, Calcium iodate anhydrous 1.21 mg/kg, Sodium selenite 0.24 mg/kg, Antioxidants and Colourants.
Analytical Constituents:
Crude Protein 23.0%, Oils & Fats 11.0%, Crude Fibres 3.0%, Crude Ash 5.0%.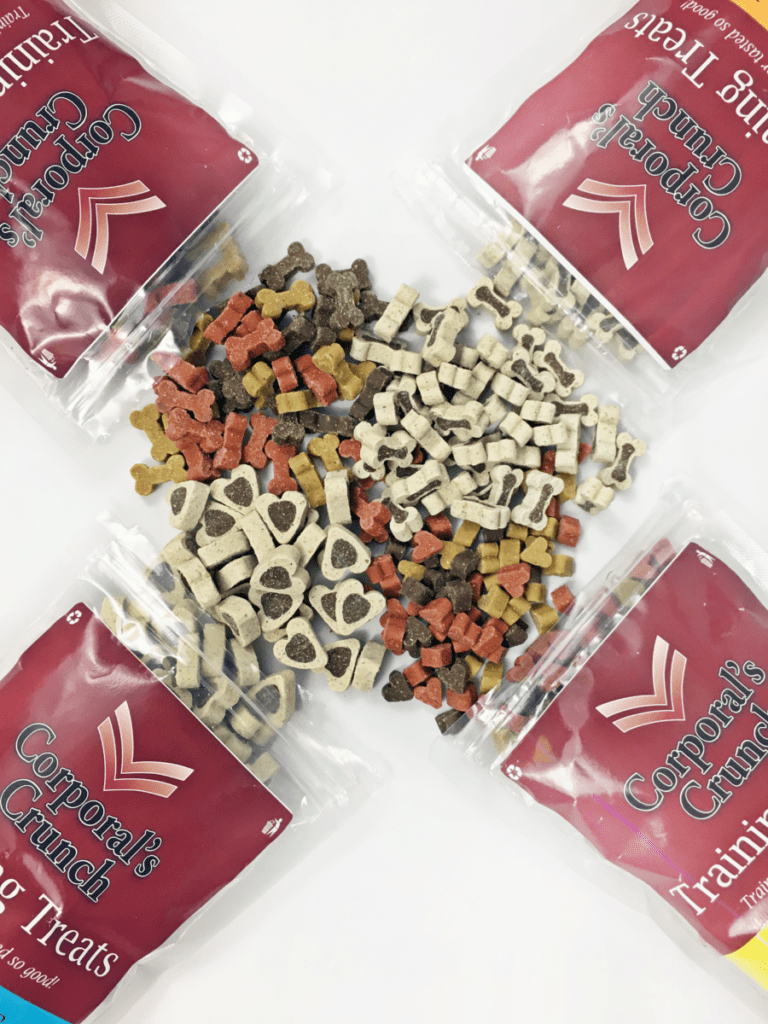 TRAINING TREATS
A semi moist meaty treat for dogs, these small treats will fast become your pet's favourite, combining a delicious meaty taste along with a great texture your dog will enjoy. Feed ad-lib, but as a guide, each treat is approximately 2 calories.
Training never tasted so good.
Sensitive Duo, Duo Hearts, Mixed Bones, Sportive Mix
Ingredients:
Cereals, Meat & animal by-products (4% beef, 4% lamb, 4% chicken), Fish & fish by-products (4% salmon), Vegetable by-products, Oils & Fats, Preservatives & Colourants.
Analytical Constituents:
Protein 20%, Fat Content 6.0%, Crude Fibre 3.0%, Crude Ash 3.0%, Moisture Content 18%.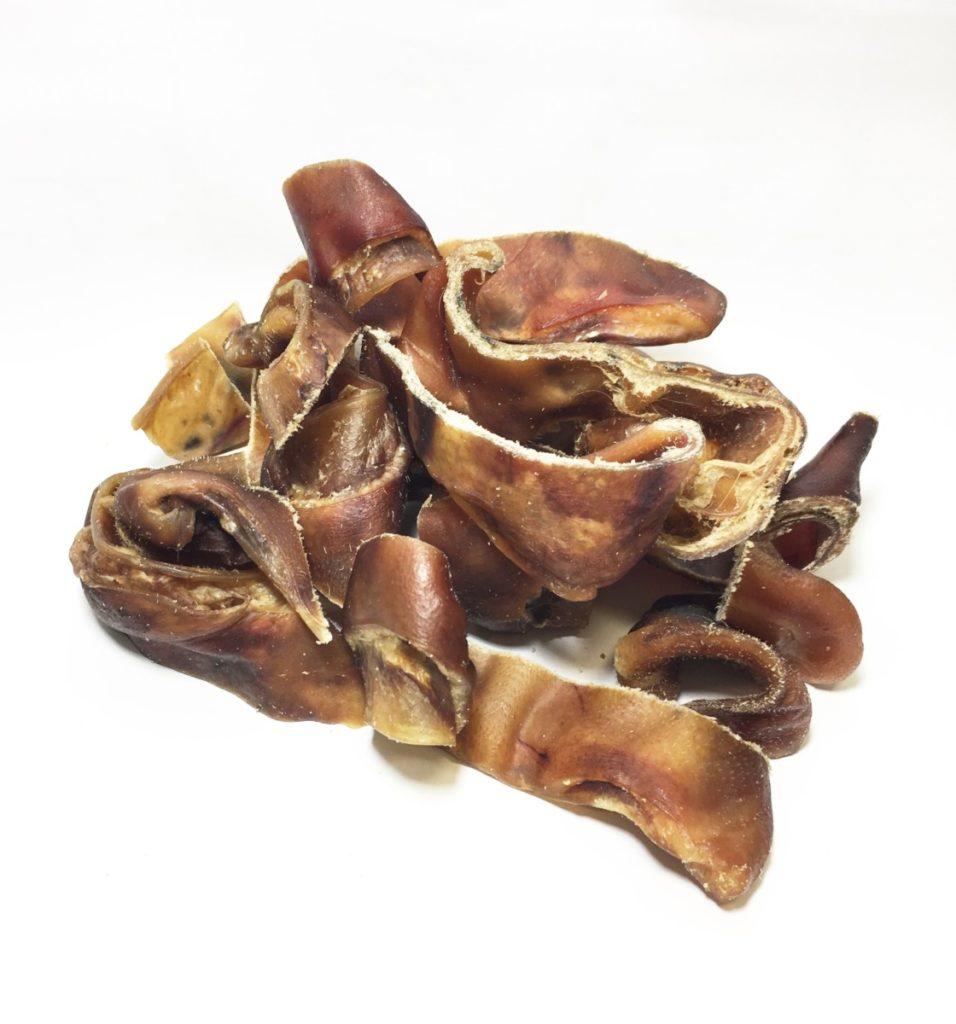 PIGS EAR STRIPS
100% Natural
Easily Digestible
Not smoked or flavoured
Natural variations in size may occur