£1093.80 raised for St Elizabeth Hospice
Copdock Mill has raised £1093.80 for the St Elizabeth Hospice charity!
Throughout the quarter running from April – June 2019 we have been supporting the Hospice. Our fundraising activities included taking part in the Midnight Walk and collecting donations in our Gladwells Pet & Country Stores.
Gladwells also sponsored the charity's Sunflower Memories event. Our Marketing team attended and sold sunflower seeds in exchange for donations. Larger bespoke packs were available to buy in our three Suffolk stores from which £1 was donated to the charity.
We would like to say a massive THANK YOU to everyone that supported our fundraising efforts. It is thanks to you that Copdock Mill has been able to donate such a great amount to St Elizabeth Hospice.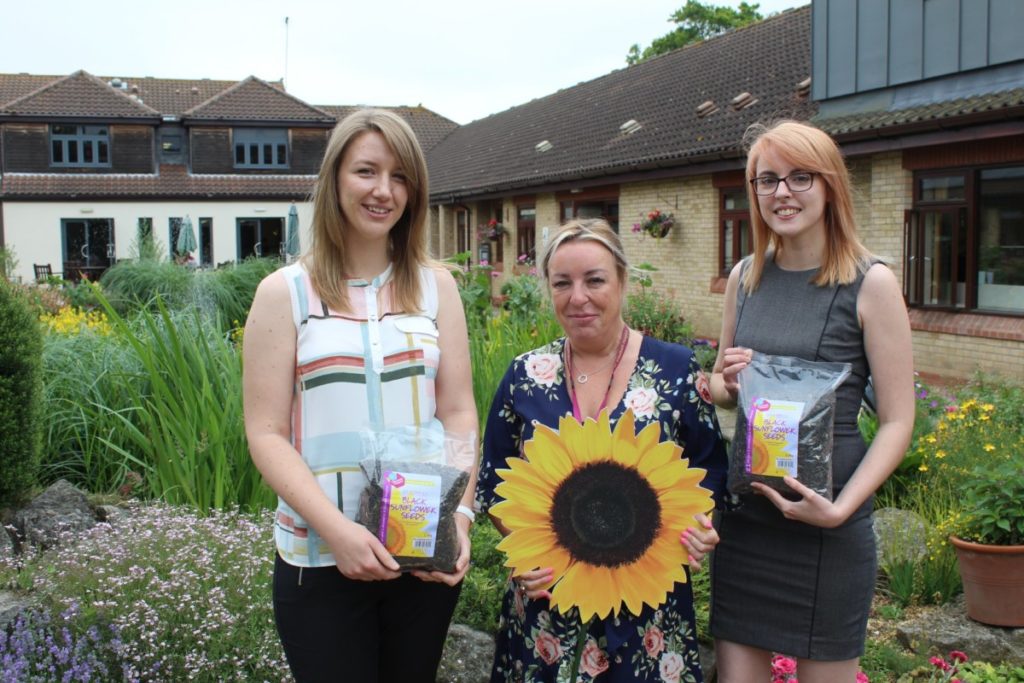 (Above: Copdock Mill Marketing Team with Rachel Slattery- Klein, Sunflower Memories event organiser).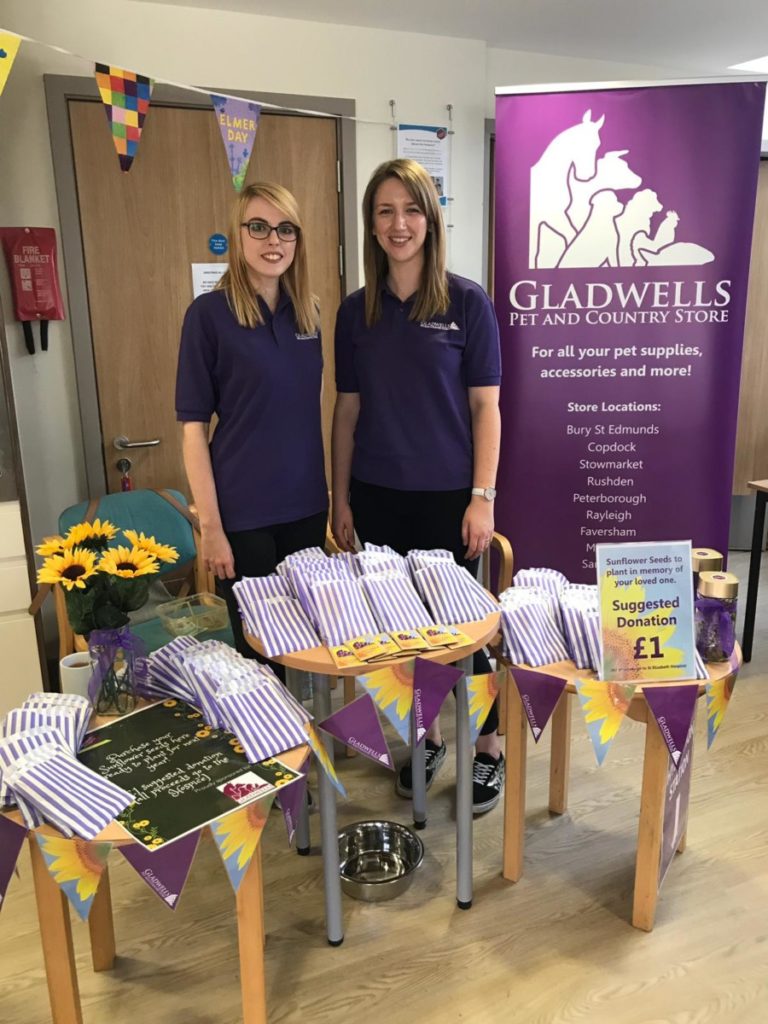 (Above: Copdock Mill Marketing Team at the Sunflower Memories event).