Copdock Mill – News Round Up 2020
December 2020
Christmas & New Year Delivery Schedule 2020/2021
We have amended our delivery schedule due to the Christmas and New Year period. To find out how you are affected, please see our delivery schedule.
During the Christmas period our Gladwells Pet & Country Stores' opening times will be changing…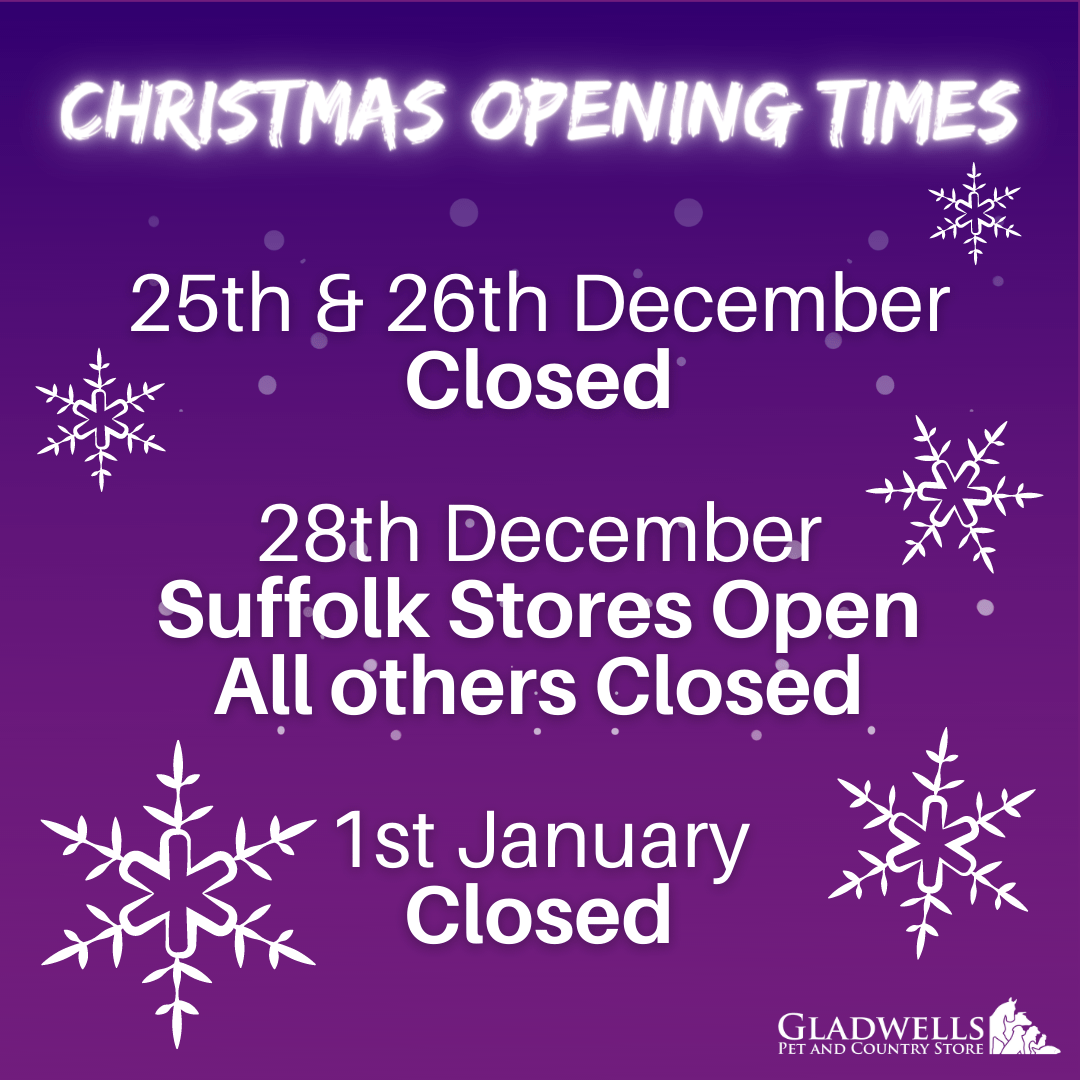 On Christmas Eve our stores will be closing at 4pm.
All stores will be closed on Christmas Day and Boxing Day.
Stores in Copdock, Stowmarket, Bury St Edmunds & Rushden will be open 10-4 on Sunday 27th December.
Only Suffolk stores in Copdock, Stowmarket & Bury St Edmunds will be open 10-4 on Monday 28th December.
29th & 30th December – All stores open as usual.
On New Years Eve our stores will be closing at 4pm.
All stores will be closed on New Years Day.
Normal service resumes from 2nd January 2021 onwards.
£487 raised for EACH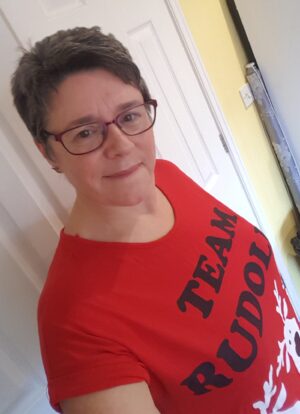 Our Christmas Jumper Day on Friday 18th December raised £117 for EACH! Staff working at head office, at home and in our retail stores joined together in festive spirit to raise money for the hospice charity.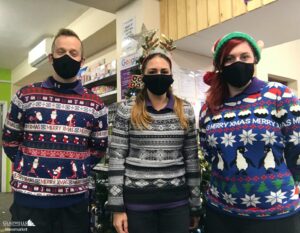 Last month a socially distanced bacon roll morning was hosted at HQ to raise funds for East Anglia's Children's Hospices. Staff managed to raise an amazing £370 for the charity through their donations!
Our combined total raised for the charity this year is now £487.
Learn more about the charity here.
November 2020
Remembrance 2020 – £452 Raised
This November, every vehicle in the Copdock Mill Wholesale fleet had an ornamental poppy fitted for Remembrance Day.
Personal poppies were available for donation in our Gladwells Pet & Country Stores. We are pleased to say that we have collected £452.05 for the Royal British Legion poppy appeal! Thank you to everyone that helped us reach this amazing total.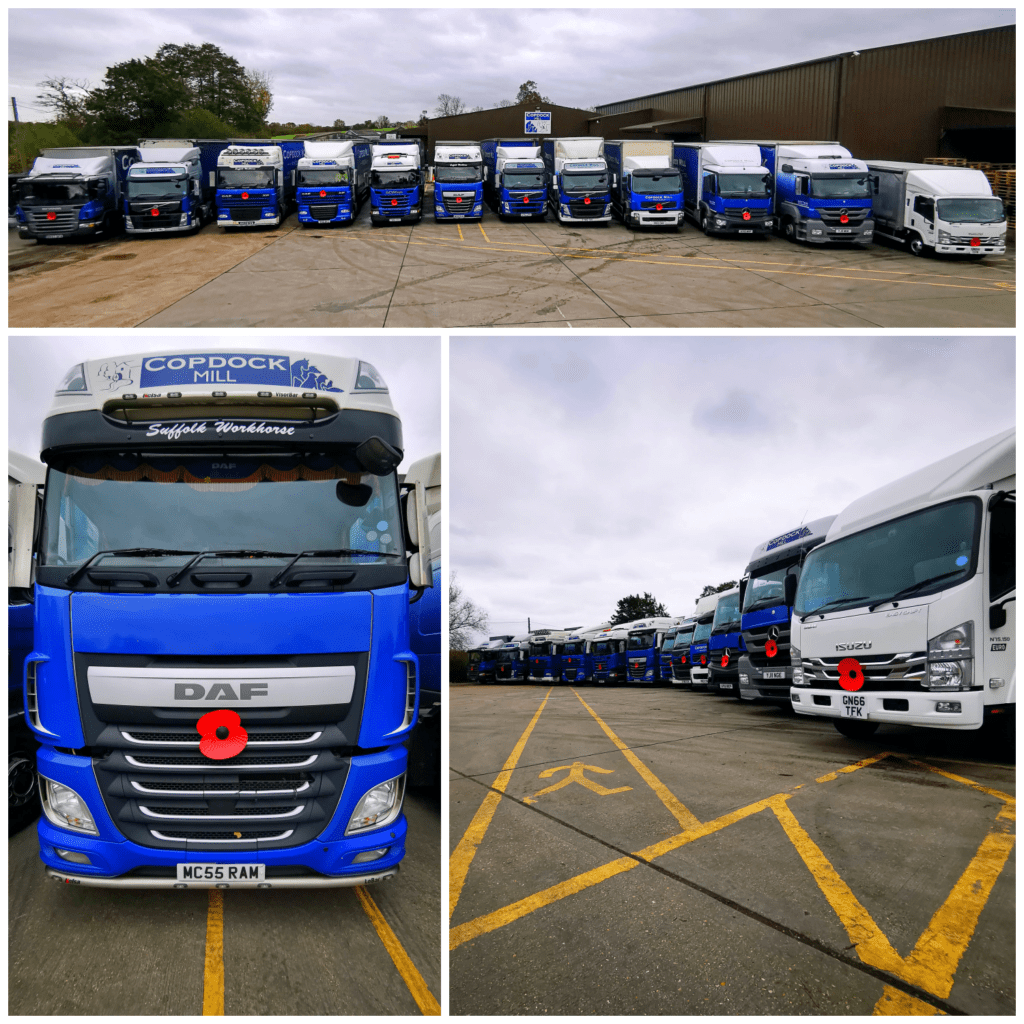 October 2020
Macmillan Coffee Morning 2020
Copdock Mill raised £309.08 for Macmillan Cancer Support!
On Friday 25th September 2020 Copdock Mill was fortunate enough to host a Macmillan Coffee Morning on site. The socially distanced event was organised to keep staff safe whilst still being able to serve yummy cakes and hot teas and coffees.
The team managed to raise £309.08 for the charity!
This was the second fundraising campaign for the company in 2020. They hope to continue their charity support in the Christmas period.
April 2020
Spring Bank Holiday Delivery Service Reminder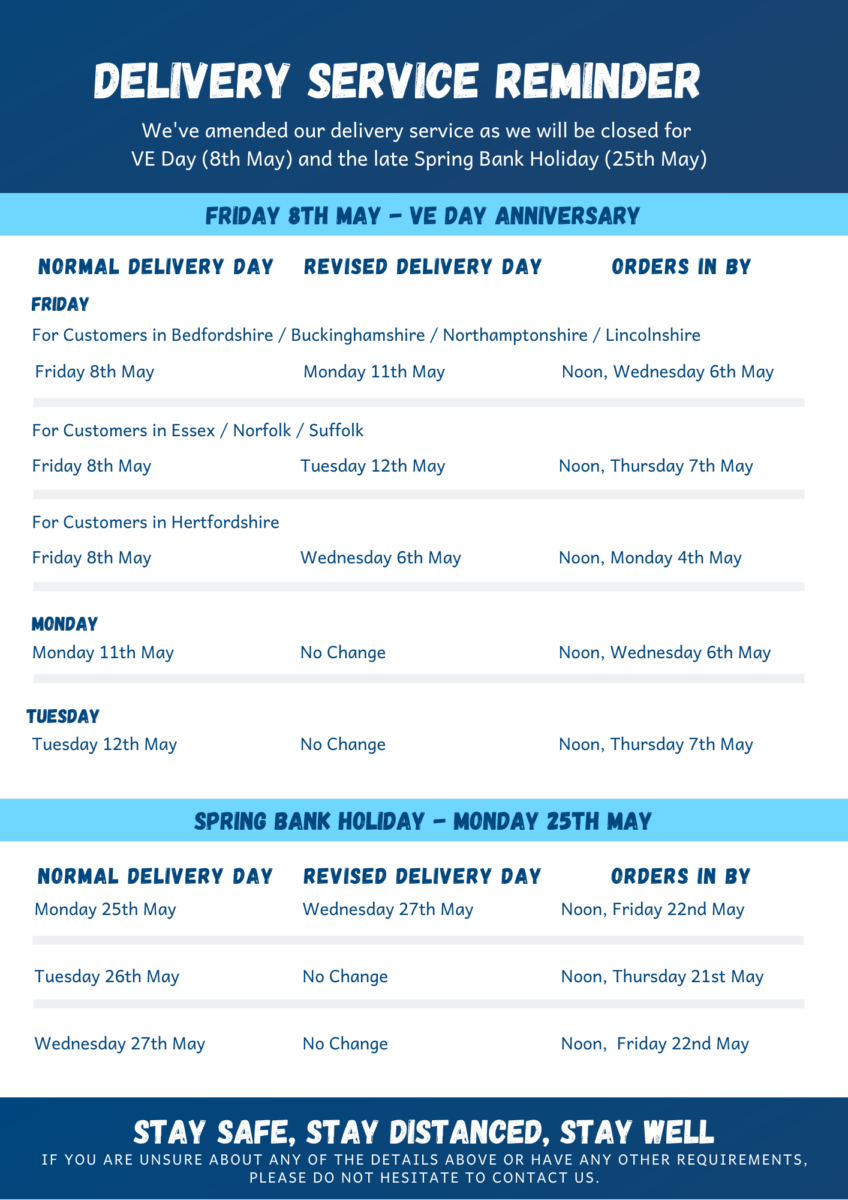 March 2020
Easter & Spring Bank Holiday Delivery Schedule
Due to the Easter period, the VE Day Anniversary and the Spring Bank Holiday, we have had to make some amendments to our delivery service. To see if you are affected, please follow the delivery schedule link below.
Download our Easter Delivery Schedule
January 2020
6% Less Electricity used in 2019
Last year (2019) Copdock Mill used 6% less Electricity than the year before.
This reduction is just one of the positive outcomes of efforts to reduce our impact on the environment as a company.