Switching to a new dog food
There are a number of reasons a dog owner might wish to change their dog's food.
This switch could be to a new brand for preference or cost or a different type of feed due to advice pertaining to a medical condition. Switching from puppy to adult and again to senior feeds is also a process every dog owner must consider.
The best way to switch to a different food is gradually over time. Spreading this process over a two week period is the safest way to avoid any problems. Unless advised to by a Vet, never change a dog's food suddenly. This is because sudden changes to diet can cause issues concerning the digestive system, which can make dogs less likely to eat the food offered to them.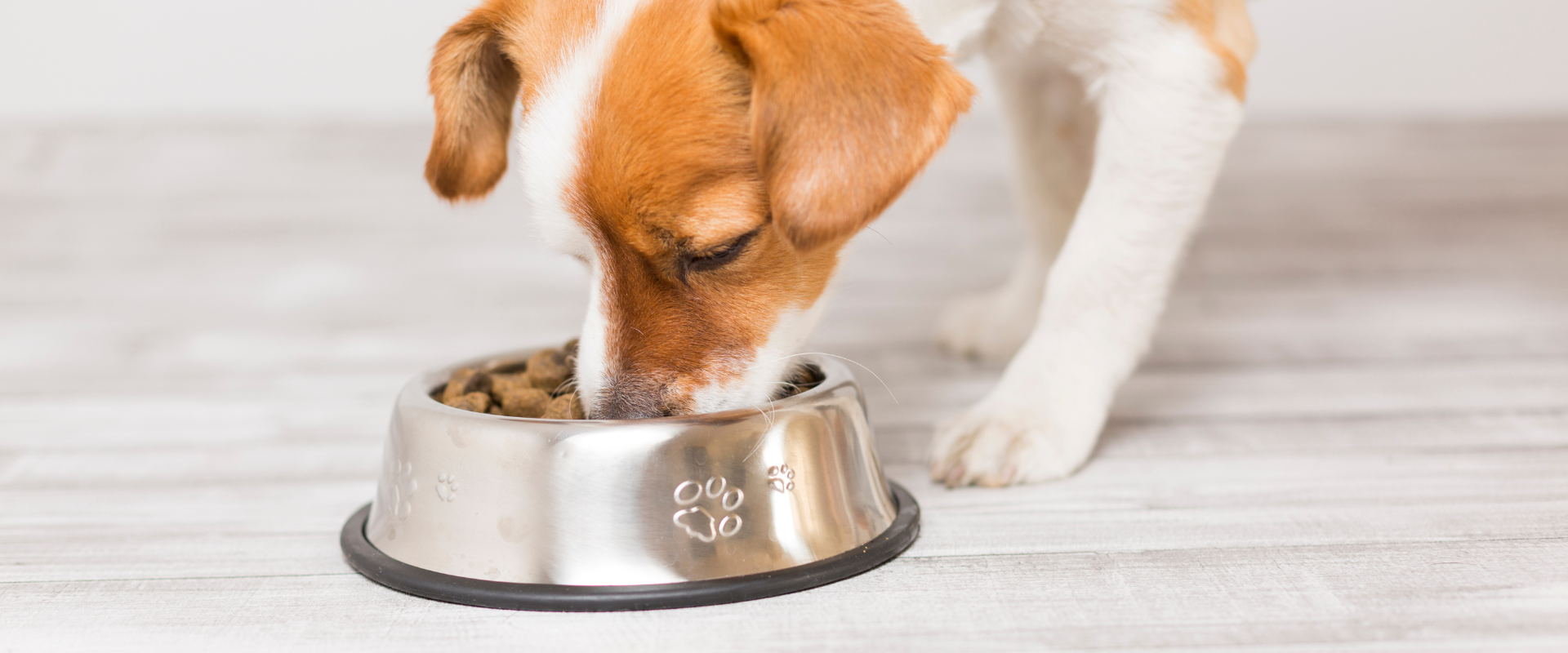 On days 1-3
Offer your dog a small amount of their new food along with their existing diet. About ¼ new and ¾ old. Try to keep the foods separate in two different bowls. This allows them the choice to explore the new option without affecting the existing meal.
On days 4-6
Combine the two different feeds in one bowl, still in the same ratio as days 1-3.
On days 7-9
Increase this ratio to ½ of the new food and ½ of the old. At day 9 if your dog is happily eating the new food, gradually increase the amount of new food over the next five days until you have completely phased out the old food.
If at any point the amount of new food being added is deterring your dog from eating, decrease the amount back to a level they will happily eat and continue with this for a few more days. After several days they should start to show interest again and you can begin to increase the amount of new food in their diet.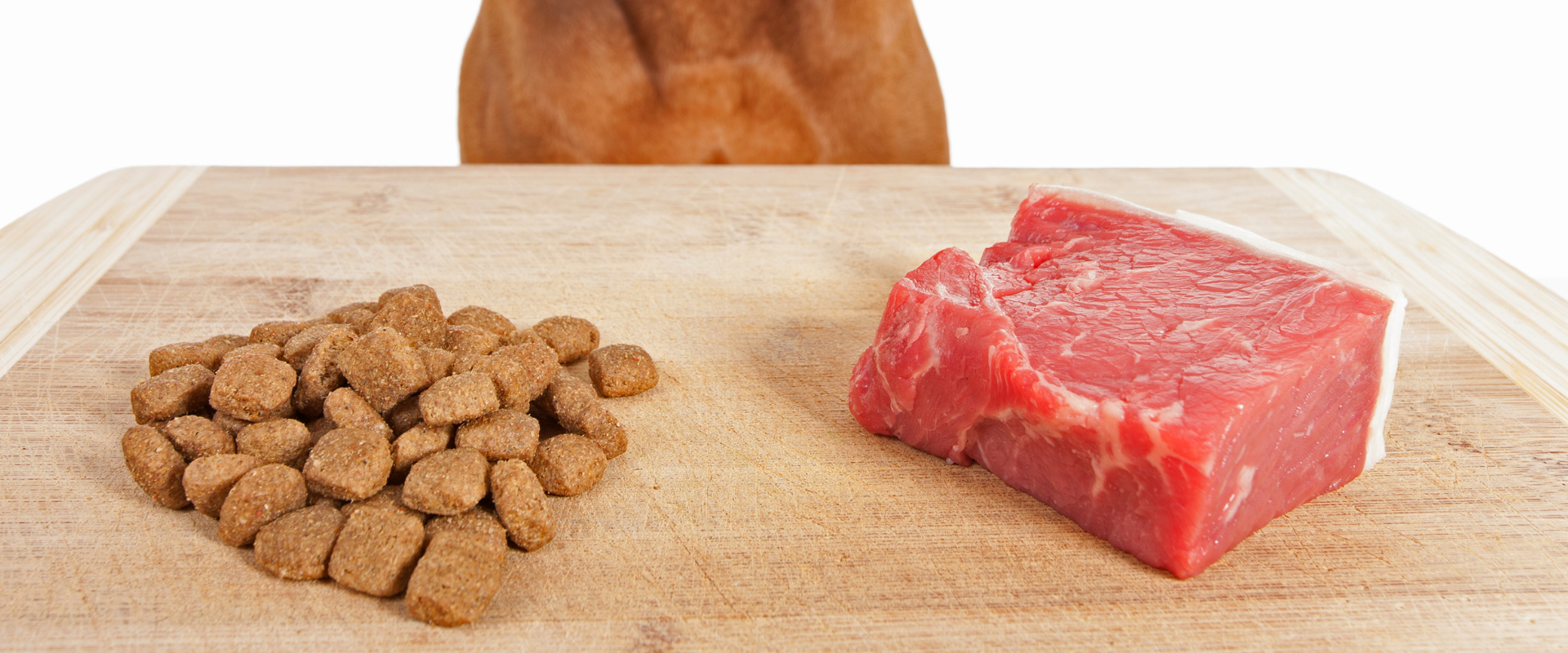 If you're having trouble with switching over to a new food, it's best to speak to your vet. They can make sure that the food you have chosen is best for your dog and that they don't have any health issues that might be affecting their appetite.
Looking for a recommendation?
Brigadier's Choice Premium dog food is specially formulated to suit all breeds throughout all life stages. Using only quality ingredients and manufactured in the UK to the highest standard, you can be assured your best friend will get all they need from this highly palatable dog food. All diets are complete, balanced and hypo-allergenic, formulated to meet the unique dietary requirements of your pet. Don't compromise on nutrition, feed Brigadier's Choice Premium Dog Food and start saving today.
If you are considering moving from dry food to feeding raw Nature's Menu have a helpful guide to help dog owners understand the differences at dinner time.
Find your dog's new food, including Brigadier's Choice and Nature's Menu, at one of our Gladwells Pet & Country Stores. Where pets are more than companions, they're family!