Car Parking Available for Ed Sheeran Concert
The Copdock Mill site is offering their car park for Ed Sheeran concert attendees. Spaces will be available for Sunday 25th and Monday 26th August Chantry Park shows. This event has been organised in collaboration with the Ipswich Rotary Club.
You can request a car parking space at Gladwells & Country Stores (Copdock). The site location provides convenient access to the A14 and A12, providing a quick departure after the show.
Store Postcode for SatNav: IP8 3LA
Volunteers from the company will be on site from 3.30pm each day when the car park opens to concert attendees. A suggested minimum donation of £5 can be paid on arrival and all proceeds will be donated to the East Anglian Air Ambulance charity. ('Tap & Go' Card Payment Available).
To apply for a space please complete the form below:
Please be aware all personal information provided in the form will be disregarded after the event. Spaces will be allocated on a first come first serve basis. Successful applicants will receive a parking number by email. Proof of permit must be presented on arrival.
Any Cars and belongings left on the site are left at the owners risk. Your cars must be collected from the car park before 12.30am. After this, the premises will be locked until the following morning. Cars only, no minibuses or coaches will be accepted.
Suggested Route to Chantry Park: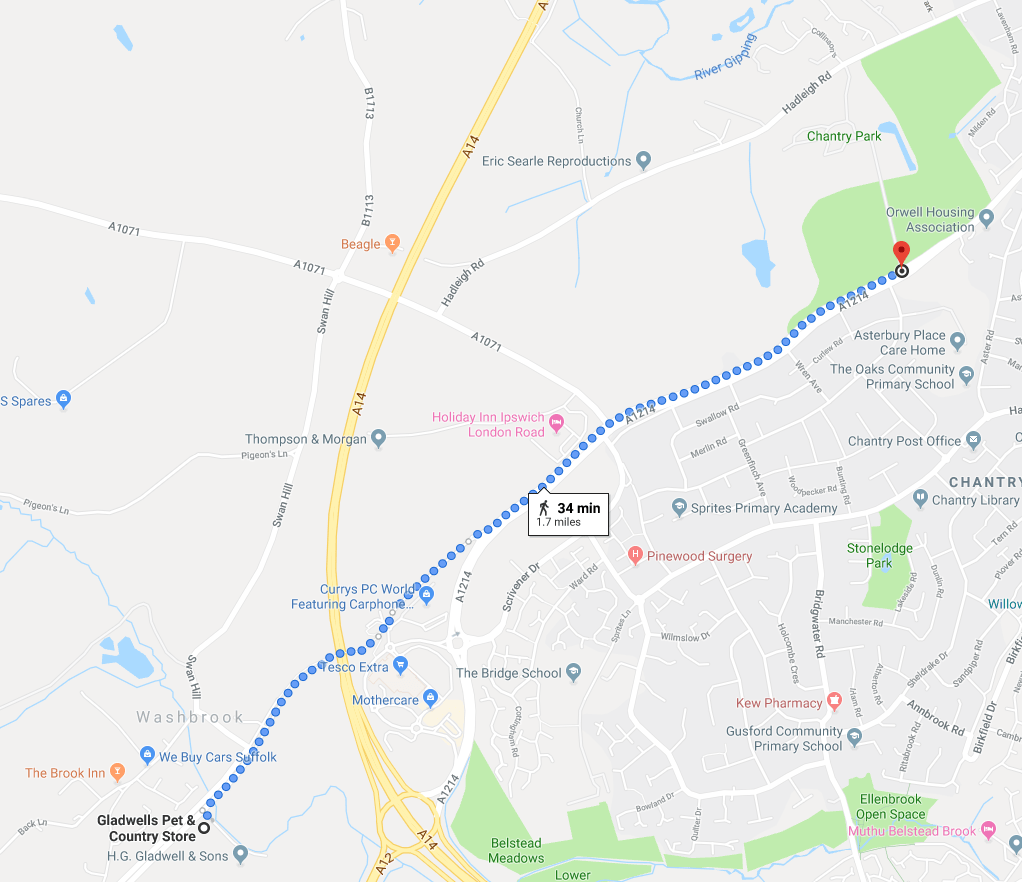 (Image taken from Google Maps)
The car parking offered here is not affiliated with the concert or Chantry Park in any way.