Gladwells Pet and Country Store – Annual Round Up 2020
December 2020
The sale has started across all of our Gladwells Pet & Country Stores!
Our Sale runs from 27/12/19 to 31/1/20. With savings in store on all kinds of products and brands. Our nine stores across East Anglia and Kent will be periodically discounting lines so don't miss out.
GP&CS Christmas Opening Times
During the Christmas period our Gladwells Pet & Country Stores' opening times will be changing…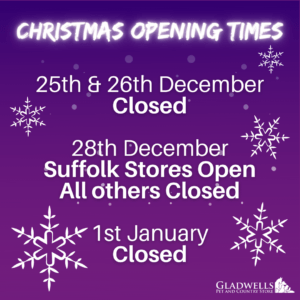 On Christmas Eve our stores will be closing at 4pm.
All stores will be closed on Christmas Day and Boxing Day.
Stores in Copdock, Stowmarket, Bury St Edmunds & Rushden will be open 10-4 on Sunday 27th December.
Only Suffolk stores in Copdock, Stowmarket & Bury St Edmunds will be open 10-4 on Monday 28th December.
29th & 30th December – All stores open as usual.
On New Years Eve our stores will be closing at 4pm.
All stores will be closed on New Years Day.
Normal service resumes from 2nd January 2021 onwards.
November 2020
Gladwells Faversham Temporary Opening Times
UPDATE: Normal opening will resume from Tuesday 1st December.
Our Gladwells Pet and Country Store in Faversham have temporarily changed their opening times.
The store will still be open Monday to Saturday but only between 9.30am and 3.30pm.
We would like to thank our customers for their understanding in advance and we hope to resume normal service very soon.
Faversham Store Website Page – Click here         Faversham Store Facebook Page – Click here
Gladwells stores open as usual
To our retail customers,
All nine Gladwells Pet & Country Stores will be OPEN as usual during the upcoming lockdown beginning on Thursday 5th November. As pet shops are considered an essential service our doors will remain open and shelves will remain stocked for all your animal's needs.
Please think of others during your time in store by purchasing no more than you need and wearing a mask at all times.
Delivery and 'Call & Collect' services will also be running as normal during this time.
Thank you for your continued cooperation and support this year and stay safe.
Gladwells Pet & Country Stores. 🐾💜
September 2020
Fundraising for British Heart Foundation
£221.73 Raised for the British Heart Foundation.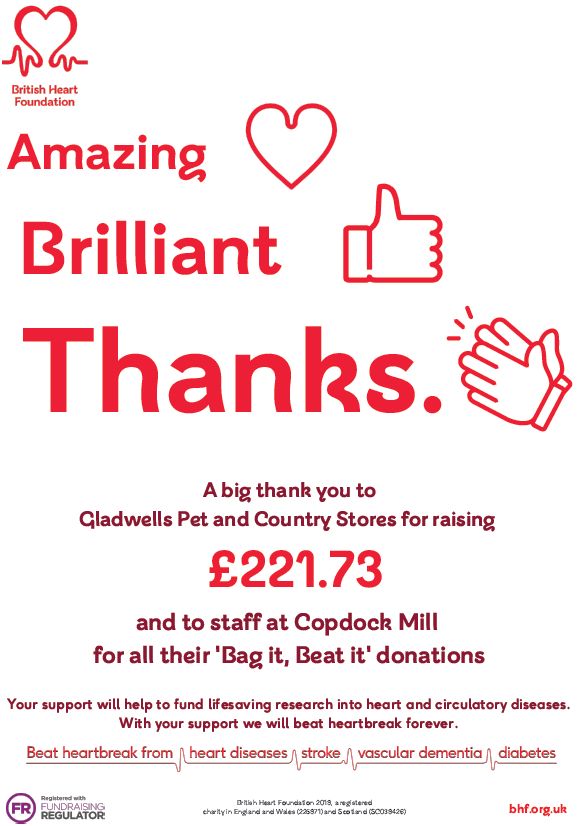 Early in the year we began fundraising for the British Heart Foundation. Each of our Gladwells Pet & Country Stores had a donation pot for customers to drop change into. A small prize raffle was also held at the new Stowmarket store opening day to raise funds for the charity. We are happy to say the stores raised £221.73! Thank you to any customers that contributed to this total, especially during the months of uncertain lockdown.
Here at Copdock Mill we hosted a donation collection bin where staff could drop off items such as clothes to be donated to the Ipswich British Heart Foundation shop. The bin was filled and collected on multiple occasions which will hopefully further the final total and support the vital research the charity is responsible for.
We consider ourselves fortunate enough to support this amazing charity during unprecedented times. If you would like to join us in donating, find how you can help here.
August 2020
Refit at Gladwells Pet & Country Store, Rayleigh
Over the past couple of months, the team at Gladwells Pet & Country Store in Rayleigh have been busy updating the store.
The refit project start date was 12th July 2020. Project Objectives included:
Replacing 90% of the existing shelving in the shop area.

Painting existing interior walls, front doors & exterior walls.

Installing new till counters with improved serving area.

Reinstating the Wild Bird range and freezers into the shop area with a complete redesign of layout of shelving and products to create an improved shopping experience.
Local recyclers TLM picked up 2.3 Tons of Heavy Metal shelving which was removed from the shop floor as it was too old and not compatible to reuse through any of our other branches.
A huge amount of work was involved in this project and Darren (Regional Branch Manager) and Mark (Store Manager) would like to say a massive thank you to everyone involved! Mark is now a very happy and proud Branch Manager!
June 2020
Gladwells Pet & Country Store in Rushden will now be open on Sundays!
From Sunday 28th June 2020, the pet supply retail store will be open 10am-4pm every Sunday.
The store in Unit 5 Sanders Lodge Industrial Estate on Wellingborough Road is currently open Monday – Saturday 8.30am-5.30pm. The new opening hours will allow shoppers to browse and buy during Sunday trading hours.
Services the store currently offer include:
For all your pet supplies, accessories and more visit Gladwells Pet & Country Store!
February 2020
New Stowmarket GP&CS – NOW OPEN!
On Saturday 22nd February we opened our new Gladwells Pet & Country Store in Stowmarket!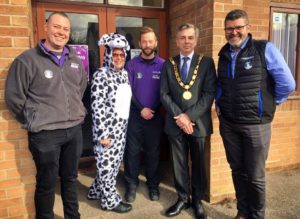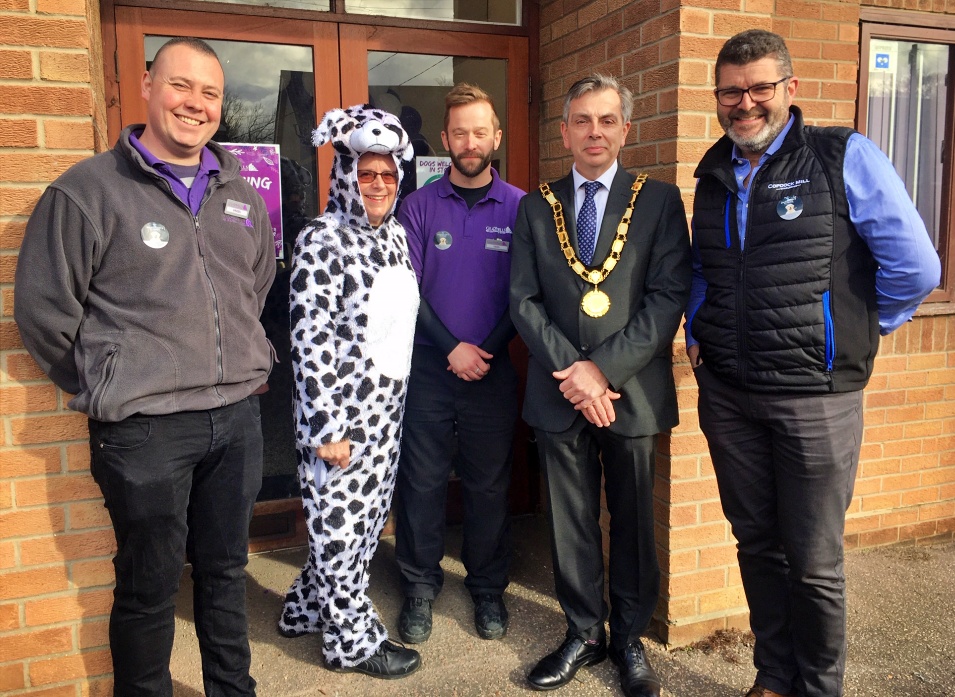 The store was officially opened by Stowmarket's Deputy Mayor Keith Scarff and Copdock Mill's Managing Director, Simon Gladwell.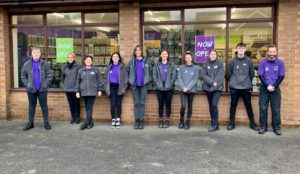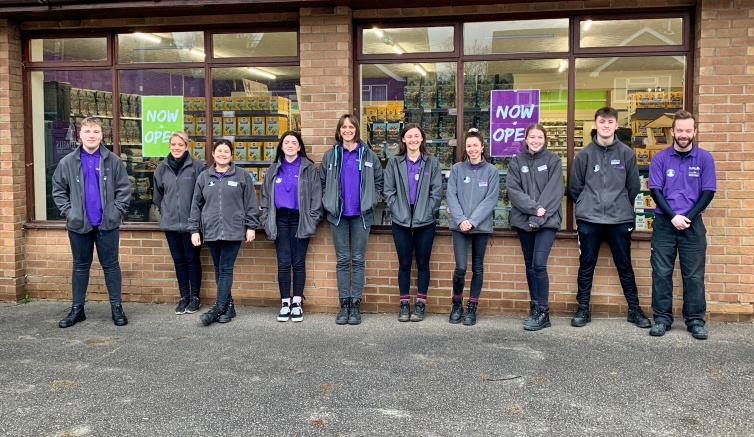 The whole team was on hand for the opening day which welcomed customers from all over Suffolk.  Many also brought along their pets to visit the new store which is full of pet treats, feeds, beddings, toys and more.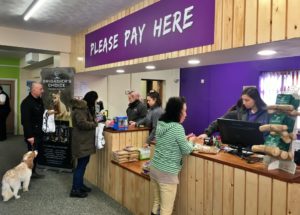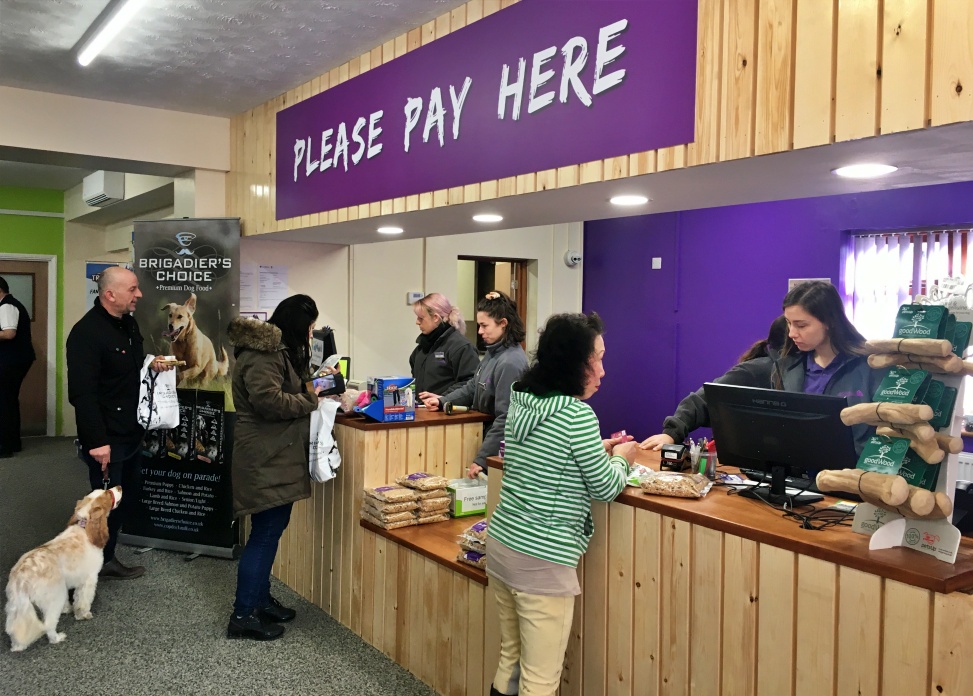 The new store on Finborough Road, now open 7 days a week, replaces the former Gladwells store in Old Newton which is now closed.
Pictures of the opening event can be seen below…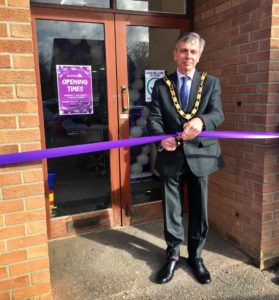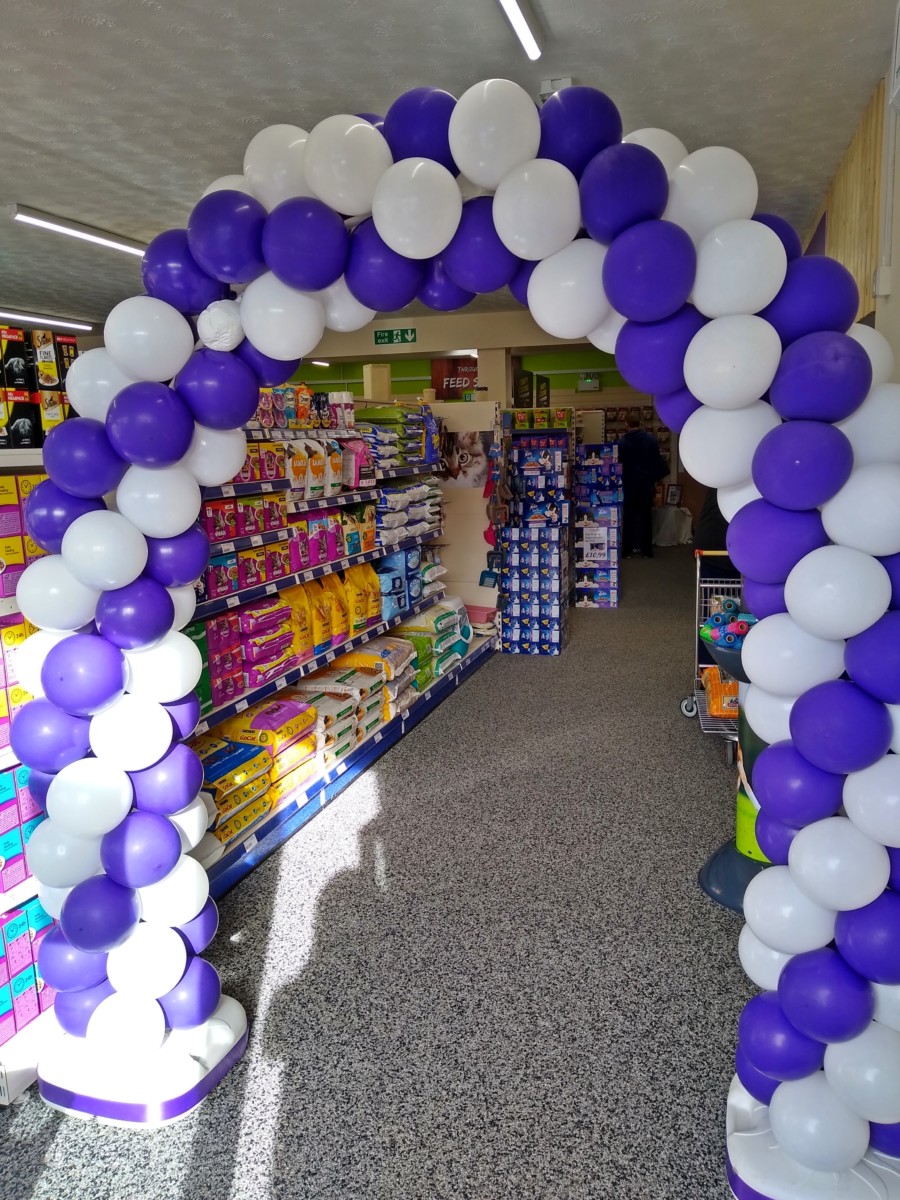 Our GP&CS Stowmarket store is moving
new stowmarket store opening weekend – saturday 22nd february
The existing Gladwells Pet & Country Store in Old Newton, Suffolk will be closing this week. The store will be relocating in to the Stowmarket town center and expanding it's retail range. This new store is set to open on Saturday 22nd February. With new opening hours on a Sunday, meaning Gladwells Stowmarket will be open 7 days a week.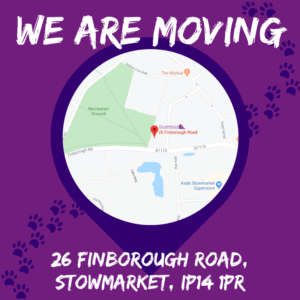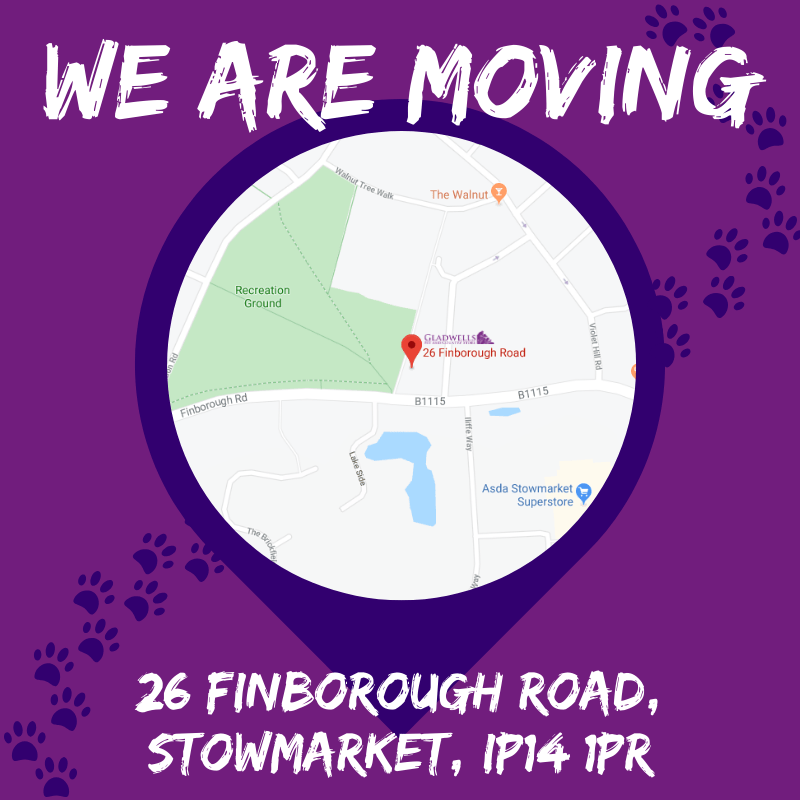 The new store address will be: 26 Finborough Road, Stowmarket, IP14 1PR.
With parking available in front of the shop for customers and room for larger trade vehicles behind the shop, grabbing your pet supplies will be easy! For those customers who are concerned about the move we also offer a delivery service – bringing everything you need right to your door. (T&Cs apply).
January 2020
£432.51 Raised for MIND last quarter
Last quarter we supported Mind – the mental health charity. Together we have raised an amazing £432.51!
From October – December 2019 we supported Mind as our charity of the quarter.
Our fundraising included a breakfast morning at Copdock Mill and Christmas Jumper Day. Our Gladwells Pet & Country Stores kept donation pots and a held a Halloween Pumpkin competition. We also sold Christmas pet treat jars internally that were decorated by a local Guides group.
Thank you to everyone that took part in these events and donated to the charity.