Anxious Dog Products Now Available
ANXIOUS Dog Leads Now Available
Award winning yellow space awareness products that will keep your dog stylish and feeling comfortable whilst providing you with optimum control and confidence. With this bright yellow range of luxury collars, leads & harnesses people can see that your dog is anxious, nervous or reactive & needs space giving you safety and peace of mind on & off the lead.
My Anxious Dog promote and educate responsible dog ownership. These products are designed with safety in mind to make aware to the approaching dog owner that your dog has a certain type of temperament and is anxious.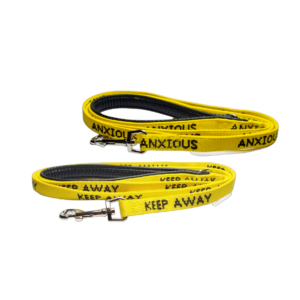 ANXIOUS & KEEP AWAY Yellow Leads
Made from strong and durable materials, our carefully designed "My Anxious Dog" lead has a padded handle with a D ring to hang your poo bag holder and poop porter on.
Embroidered on both sides with "ANXIOUS" & "KEEP AWAY".
The handle is lined with super-soft neoprene ensuring comfort for the handler in any eventuality.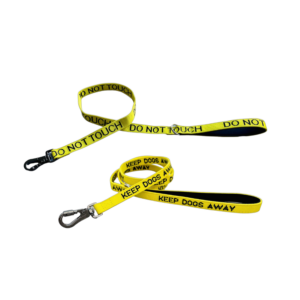 KEEP DOGS AWAY & DO NOT TOUCH Yellow Carabiner Clip Leads
Durable carabiner dog lead which adds security and peace of mind, knowing it won't unclip mid adventures. The clip rotates so prevents the lead from twisting.
Embroidered on both sides with "KEEP DOGS AWAY" & "DO NOT TOUCH".
Lightweight so ideal for smaller dogs with a soft padded neoprene handle for a soft and comfortable feel.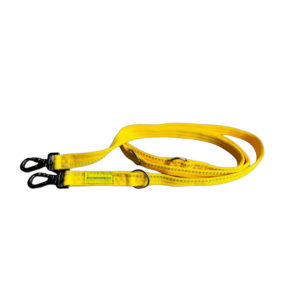 Ultimate Safety Training Lead with Carabiner Clips
Harder to unclip than a standard lead so it feels strong and secure. Ideal when walking with a reactive dog that can lunge.
Two points of contact making dog walking easier and more pleasurable as it stops dogs pulling on a lead.
Multiple heavy duty O rings on the lead means it can be used as a normal lead of varying lengths.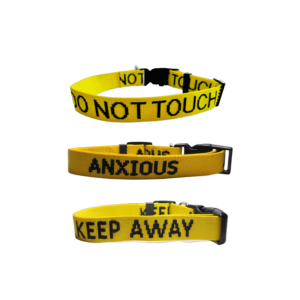 ANXIOUS, KEEP AWAY & DO NOT TOUCH Adjustable Yellow Collars
Adjustable collar with "KEEP AWAY", "ANXIOUS" & "DO NOT TOUCH" embroidered in black.
Stainless steel D ring for easy and simple attachment.
Made from extremely strong nylon webbing with a quick release black buckle.
To place your order today, call us on 01473 730246 or email us @ orders@copdockmill.co.uk.