Scruffs Products Now Available
Scruffs Pet Bowls & Placemats Now Available
Scruffs is a global market-leading brand of premium pet bedding and accessories. The relationship between pets and their owners runs through the DNA of Scruffs and every product carrying the Scruffs logo has been carefully crafted to improve the life and wellbeing of the animals we love as part of our families. The philosophy of Scruffs combines innovative solutions to practical issues facing owners and their pets along with beautiful fabrics and colour palettes found in the latest home décor trends to create the very best pet products in the market.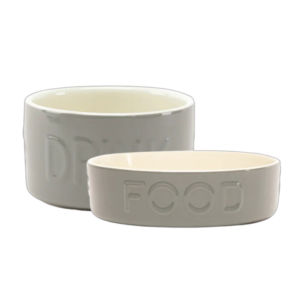 Scruffs Classic Pet Bowls
The classic range has a timeless, heritage look and feel and has been given a modern twist with contemporary colours to suit modern interiors. Feeding bowls are embossed with 'FOOD', while the water bowls are embossed with 'DRINK".
Bowls in which animals can both eat and drink from contain an embossed pawprint. Each are made from chip and bite resistant stoneware and are dishwasher and microwave safe.
The heavy stoneware ceramic dog bowls help prevent dogs from moving the bowls when drinking.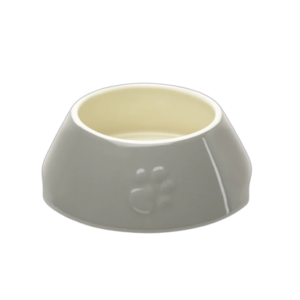 Scruffs Classic Flat Face Pet Bowls
The Icon range has a modern look with paw prints for food and wave embossments indicating water. The neutral tones of cream and light grey blend effortless into a range of homes.
Made from heavy stoneware ceramic it's designed to help prevent pets from moving the bowl around when eating or drinking. It also features an ergonomic finger hold for easier serving and lifting.
This durable flat faced pet bowl is chip and bite resistant as well as dishwasher and microwave safe.
Scruffs Placemats
These value range of mats are made of PP with an EVA foam base, which brings non-slip properties.
40 x 30cm with non- slip bases
Designed to compliment our Classic, Icon and Scandi ranges
Easy wipe clean surface.
To place your order today, call us on 01473 730246 or email us @ orders@copdockmill.co.uk.