Welcome back Bait customers!
Hello,
Welcome back Bait customers! As many of you begin to open your doors as lockdown restrictions begin to lift, we would like to update you on the next steps we're taking to safely work around COVID-19.
Moving Out of Lockdown, The New Way of Doing Business
As the country's lockdown restrictions begin to ease, and the number of new COVID-19 cases decrease, we've been looking at what the 'new normal' may begin to look like, and plan for the inevitable changes ahead. It's safe to say that the next few months of trading will be different to the old ways, but how can you get back to some form of normality whilst maintaining safe working practices?
Our Teams at Copdock Angling
Although we know that may of you have been closed over the last 11 weeks, the wholesale side of our business has remained open to service our pet food trade customers. However, over the past week, we have been introducing our Bait telesales team back to site, to coincide with the government's ease of restrictions on fishing.
Our current office space doesn't allow us to bring back everybody whilst maintaining a safe distance, so we have had a move around, to ensure safe practices are in place and have looked only at bringing back team members that need to be on site to carry out their role.
Sales Representatives
Our sales representatives have also been brought back to the business, however, rest assured that they will not be attempting to book in face to face appointments any time soon, as the safety and well being of both our sales representatives and you, our customers still remains our top priority. The reps will be on hand to assist the telesales team with orders and customer care over the phone.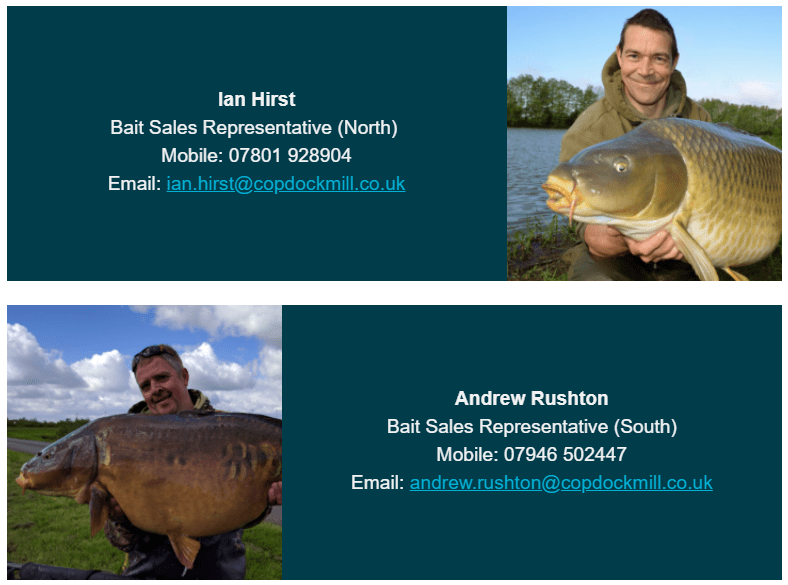 Supply and Demand
Throughout these challenging times, our operational and manufacturing teams have been extremely busy. We request that you only order the items you need, to ensure that our stock levels are sensibly maintained and supply remains continuous.
We will be working hard with all our suppliers to ensure there is as little disruption to stocks as possible.
However, it's a good opportunity to discuss and look at alternative products when any issues do arise. Your sales representative will be happy to help with this should you need any suggestions.
Social Distancing in store
To help you take the necessary steps to implement social distancing in your stores, we will be sending you a free social distancing pack with the first order you place with us this month.
If your store is not going to be open or hours have changed, please let us know immediately. We thank you in advance for your understanding and co-operation. If you have any concerns, please do get in touch.